Being an entrepreneur takes a lot of hard work, creativity, persistence, sacrifice, and risk tolerance. Most people would say those qualities are uncommon, yet thousands of people embark on new business ventures every year. That's despite a 44% failure rate after the first five years.
Why would anyone want to start a business? There's a logical explanation for that. It involves being able to earn exponentially relative to your time and effort. That can certainly be more enticing than the prospect of spending five more years as an employee with a steady paycheck and routine tasks. But for most people, that's not the main reason.
Starting a business often comes from emotions. You come up with a great idea, and it captivates you. You believe that it will be successful and satisfy people. Everything else follows from there. The market research, prototype design, fundraising; all of those come on the heels of that conviction.
However, critical thinking is still vital for any entrepreneur. That initial flash of inspiration will be fleeting. You need to assess how things might work out. And in the current climate, with consumer behaviors shifting and people being reluctant to spend, many once-promising ideas might not be that attractive. Where do you turn for new inspiration?
Bring the right solutions
Events like the pandemic have a huge impact on society. They are disruptions that toss existing plans out the window. Anything you had lined up for the next few years is probably not going to work out as expected.
But disruptions create opportunities. People are experiencing a lot of problems right now. And businesses are founded upon providing solutions. As an entrepreneur, you need to have that sort of problem-solving mindset.
It's not about being opportunistic and taking advantage of people. It's about aligning your products and services with the right audience that needs them.
Solve a different problem
Some problems and the resulting opportunities they create are fairly obvious. You can trade in disinfectant supplies, for instance; this will satisfy the higher demand created as people have become more aware of the presence of germs everywhere, every day.
The problem with seizing this low-hanging fruit is that it's too easy. Even without doing market research, you know that other people have already thought of it. So unless you're already aware of an under-served market in this regard, you can save yourself some time and effort. Divert your attention elsewhere; try to solve a different sort of problem.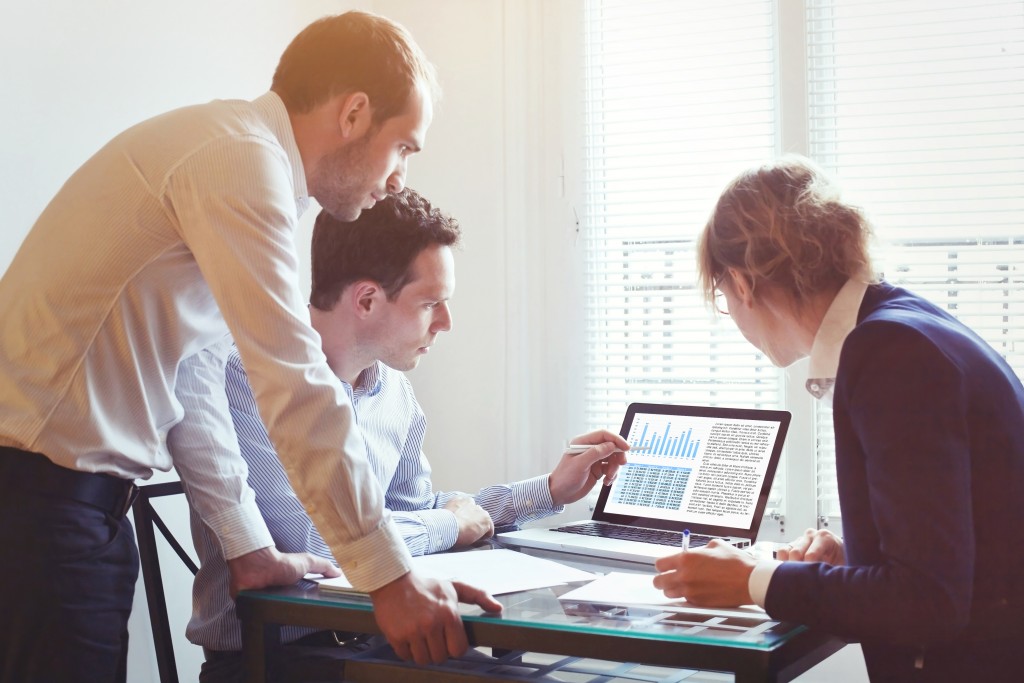 Think beyond the immediate implications of the pandemic. There's a lot of uncertainty in this world. People don't know when they can go back to a more normal sort of lifestyle. Even though a lot of employees are able to continue doing their jobs by working from home, they are still missing other things. Businesses are interested in helping their people adjust, and will also be experiencing troubles of their own.
What are people and businesses missing? Answering that question can take you much closer to the problem in need of a solution, and thus your next business idea.
Sports, for instance, have been sorely missed. It's not entirely about the sporting events themselves. Even as some major leagues have successfully resumed play, sports fans still miss that sense of connection. The sporting experience bonds fans and allows them to express their identity. You can buy a heat transfer press from Insta Graphic Systems and start creating new sports-related merchandise to satisfy part of this need.
Proceed to brainstorm
You don't have to be the one to do all the work in this regard. Traditional market research tactics are just as effective online, and particularly relevant in the age of social distancing and remote work.
If you're completely new to this aspect of running a business, don't worry. Even without a database of consumer emails for your marketing surveys, you can simply tune in to what people are talking about online. Social media is awash with people posting about things they are longing for in this year of the pandemic. Business leaders are writing about the challenges they face and how they are responding.
Crowdsource in this way, and you can save a lot of time while coming up with a substantial list of ideas. These can serve as the starting point for your actual business concept. Then you can align it with audience demand.
Don't be held back by fear; there may be plenty of investment capital available at this time. Continue to use your critical thinking to refine and build upon your idea. Grow in confidence, and take that next step to launch your startup amid the chaos and opportunity of today.