Brick-and-mortar shops are here to stay. While it is true that e-commerce is reshaping how people go shopping and why businesses need to innovate, customers will still look for a physical store. They will click and shop on their favorite e-mall, but on some days, they will visit the shops they have gone to even before the advent of e-commerce. The simple reason is that there are certain products that people would rather buy in person.
For example, it will always be more satisfying to try out and see how a pair of sneakers or jeans fit instead of just looking at a photo on a smartphone. In the US, e-commerce businesses account for at least 3 percent of all retail establishments, or a total of 33,000 e-commerce establishments. The vast majority of retail shops are still physical stores, and they are not all going to disappear anytime soon.
Nevertheless, to maximize market reach and sales opportunities, all brick-and-mortar shops need to adapt to the changing times. These stores, especially the ones that operate downtown, need to leverage technology as a means to attract and sell to new customers online, even as they maintain the loyalty of old ones who come to the physical location of the business.
Several experienced and client-focused IT companies help business firms to maintain or capture a bigger share of the market through enabling technologies. These technologies allow a traditional corporation, a small start-up, and even a mom-and-pop outlet to remain relevant to customers while strengthening their brand loyalty.
What Is Omni-channeling?
Omni-channeling is a way of doing business that allows a customer to enjoy the shopping experience live and onsite at a physical store, or online by using a website, smartphone, or a standard telephone. In essence, all the different online and offline channels of communication want to communicate a good, effective, and consistent message to the customers.
For example, Disney's excellent omni-channel approach has made it a consistent customer favorite, from the very young toddlers and teens to the adults and senior citizens who genuinely love the brand. Visiting their website and comparing its smartphone version, one can see that the webpages were deliberately made easy-to-navigate regardless of gadget or platform one uses.
Seamless and Satisfying Customer Experience
If a family decides to go to Disneyland, they can book their entrance tickets and hotel accommodations online. After a few weeks, Disney's customer service team sends a package that contains that family's wristbands, or what Disney calls the "MagicBand." Those RFID (radio frequency identification) bands will be the family's bus ticket, park entrance pass, and hotel door key. They can also go online and make reservations for specific park rides, and that information will be stored in the MagicBand.
Reservations can also be made for the many outstanding restaurants inside the enormous park. The MagicBand makes it convenient for the family since it is also a portable payment tool inside Disneyland. It simply makes the entire Disney experience fun and magical for the whole family. After leaving the park, Disney will email the family with a Thank You message and perhaps a few electronic copies of souvenir photos. Invites and notifications on upcoming Disney events will keep that family wanting for more.
Disney's ability to cross-over on multiple platforms empowers it to be a top-of-mind brand. From the initial marketing that leads to a sale up to the after-sales service, Disney makes the customer feel special and appreciated. In the industry, they call this a seamless network that combines product, service, marketing, sales, and after-sales customer support. The result is a thoroughly satisfying customer experience that leads to repeat purchases or sales.
The Advantages of Omni-channeling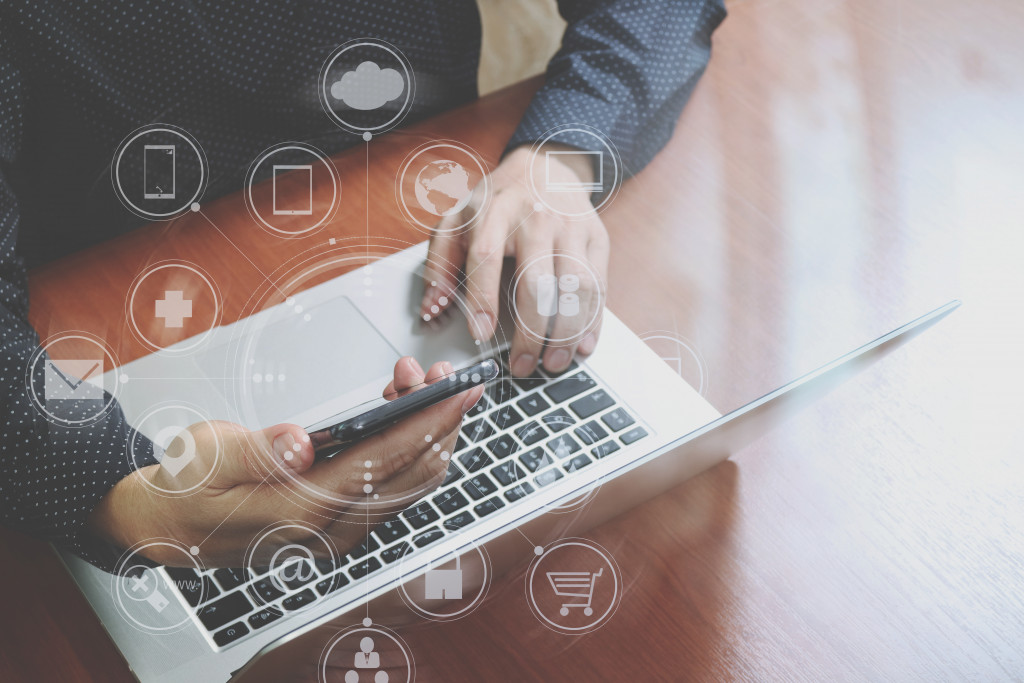 A business will take the lead if it consistently integrates its website, social media accounts, and mobile phone marketing campaign into one cohesive effort. No matter what channel a customer dials into, the company wins their attention and gets the sale.
Unlike companies that do not invest in these channels, omni-channeled firms need not worry if they are effectively engaging loyal customers and new prospects through their various sales and marketing activities.
This approach also allows the company to gather data and information from customers who volunteer this via online surveys, comments sections, and other interactive features of these communication channels. The company uses customer-generated information to tweak products and services, which then leads to higher customer sales and satisfaction.
The good thing is that a business need not be a conglomerate like Disney to leverage the benefits of omni-channeling. Scalable IT-related designs and services needed for omni-channeling are available to large corporations as well as to the convenience store in the street corner. After all, all businesses need to meet the needs and exceed the expectations of their customers.