Businesses nowadays direct much of their funding for marketing to digital platforms, especially social media. After all, the best way to introduce products and services to your target audience is by going where they are. And, most of the time, where they are is online.
The Size of the Video Game Industry
However, businesses can also no longer ignore the potential of video games as a tool for marketing. There are billions of people around the world who play video games to a degree. Some are dedicated gamers who spend hours and hundreds of pounds on video games. Others are more casual who whip their choice of video game whenever they feel bored or play infrequently.
The past year only turned more people into gamers. In the United States, sales of video games and consoles increased by 37 percent in August. In Japan, sales of mobile games on iPhones rose by 44 percent in July. Meanwhile, in France, gamers said that they spent more time playing video games because of the pandemic.
Meanwhile, video game company Nintendo saw $1.4 billion in profits during the second quarter of 2020, propelled mostly by the sale of the social simulation game Animal Crossing: New Horizons. It became very popular because it was released around the time when many countries around the world went into lockdown to slow the spread of COVID-19.
Experts predict that the entire video game industry will be worth $257.97 billion by 2025.
The consumers are playing video games. Businesses can use this information to their advantage. Here are some tips that will enable businesses to find success in marketing through video games.
It is All About Mobile
Consumers are increasingly becoming more reliant on their mobile devices, particularly their smartphones, to access the internet and purchase goods and services. They bring their mobile devices everywhere they go to work, seek information on the internet, connect with their friends and family, and other activities.
They also play video games on their mobile devices.
A report from 2018 revealed that nearly all Americans play video games, mostly through their smartphones and tablets. The report also found that gamers in the U.S. aged 18-35 spend an average of 48 minutes every day on mobile games.
There are so many mobile games available on the internet. Those that are free to play usually host ads to earn a profit. However, brands can also launch their own video game. Talk to a reputable mobile app development agency to conceptualize and create your own game for smartphone and tablet users. Lionsgate, Netflix, KFC, Under Armour, and even Jackson Jaguars have their own mobile games to advertise and to increase fan engagement.
It creates a fun and positive interaction between the business and the consumer that leaves a lasting impression.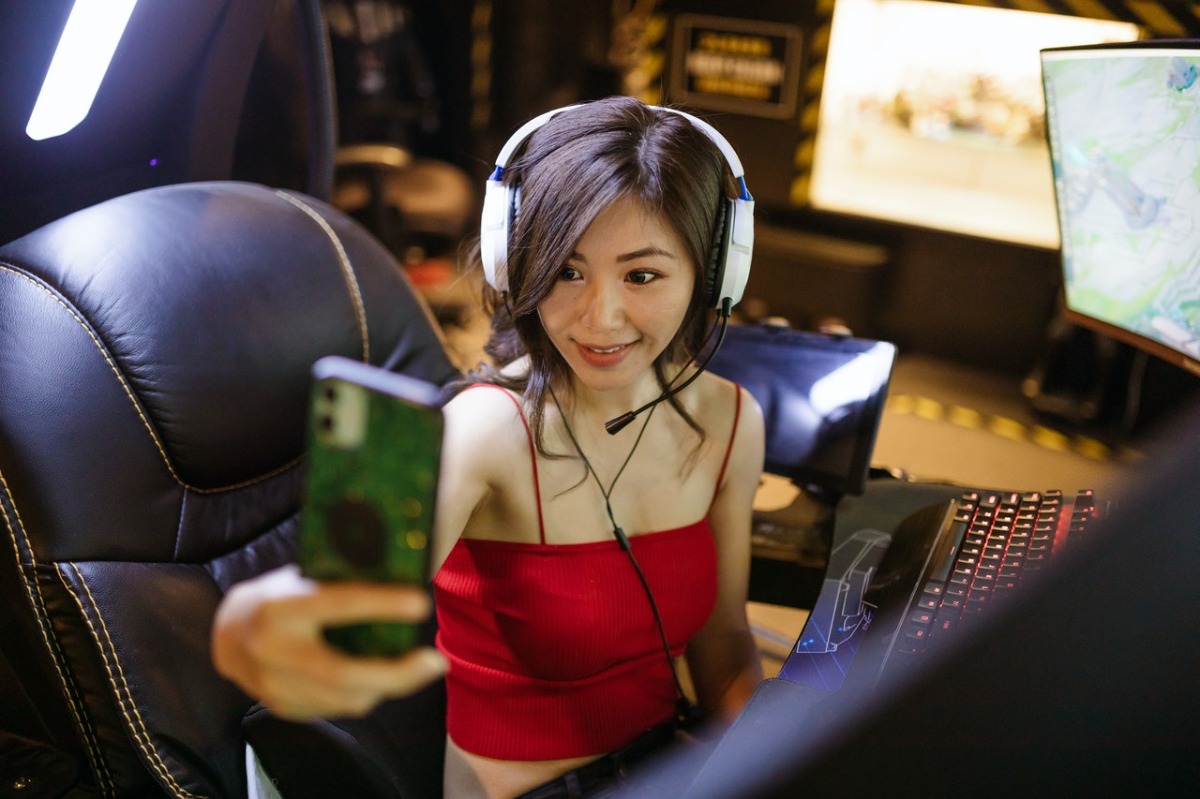 Beyond Video Games
The video game industry has spawned other opportunities for marketing, and the most effective is through what they call streaming. People do not just play video games, they also enjoy watching other people play various video games.
Streamers take collaborations and partnerships with brands to earn a profit. Anything from potato crisps and energy drinks to tech companies advertises through streamers. It is effective because millions of people stream content on YouTube or Twitch for several hours a day. Seeing a logo of a brand for that long will create brand awareness and recall, potentially increasing sales.
One of the most popular video game streamers is Felix Kjellberg who goes by the name PewDiePie. He has over 110 million subscribers on his YouTube channel as of this writing.
Gathering User Data
Using video games that run through online servers has the capacity to collect information about consumers. Like social media sites, video game companies can and also do allow the collection of user data to enable marketers and businesses to get to know their target customers better. The extent of the information being collected varies. It is up to the company to determine which types and details are gathered.
The marketers and the business can use the information to reach out and improve their marketing campaign, their products, and services.
Games can increase the purchasing intent of those who play. It is very fun and, at the same time, it can lead to increased profits. Aside from advertising, digital rewards that offer real-world prizes or discounts can encourage consumers to go to the store and make a purchase.
The video game industry is massive; it has a large and devoted community. It offers businesses opportunities for marketing that can potentially increase profit.