While the rest of the world grapples with the economic slowdown, Tesla is still experiencing astounding business growth. The secret to Tesla's success is often attributed to the genius engineer-founder of the company as much as to the cutting-edge technology used in the company's products. Elon Musk's extraordinary attention to detail is comparable to those technicians who are experts in photo-perfect jewelry retouching. He works deliberately, focusing on every angle, taking the time if necessary to achieve the desired results. Whether it is a solar-powered car, a brain chip implant, or a super long-lasting battery, Musk is able to harness an unusual amount of concentration, determination, and discipline to get things done.
Musk once said: "When something is important enough, you do it even if the odds are not in your favor." This statement points to his inner drive, courage, and a stubborn belief in his dreams even if there are doubts from other people or uncertainties in the environment. Some had a laugh when Musk said that he wants to colonize the planet Mars. Those people stopped laughing when one of Musk's companies, SpaceX, began to have a series of successful rocket launches in preparation for the future plan of bringing people into space and, ultimately, to Mars.
390% Growth
On August 24, business news headlined Tesla's 390% growth even as company after company in the US and the rest of the world have filed for bankruptcy. Corporations that have been around for decades were not strong enough to stay afloat during the months that the economy literally stopped because of the pandemic. The company has officially surpassed the market value of retail giant Walmart. What is even more interesting is that industry analysts predict that if the bull market continues, Musk's firm stands to gain at least 71 percent more in stock value. Elon Musk's character as a business visionary makes investors feel confident and secure, leading to a strong rally in the stock market. His next play, though, is keeping everyone on their toes since it could have a tidal wave of an impact on the automotive industry.
China: Tesla's Next Frontier
Based on estimates for 2022, it is expected that at least 40 percent of Tesla's car sales will be done in China. From its Shanghai factory, Tesla is preparing to produce a minimum of 150,000 units of its Model 3 to be sold to an eager local market. When asked about his product, Musk claimed that the Model 3 can be used for at least a million miles like a typical commercial truck but with a battery module that can power the car for as far as 500,000 miles. The Tesla Model 3 is one of the electric cars manufactured by Musk's pioneering company. The all-electric variant can run for 402 kilometers in one charging while the long-charging variant can take the driver for an extended 518 kilometers. The car was rated the number one plug-in car in Europe in 2019. The company is gearing up to compete with Volkswagen and Honda, the two best-selling automobiles in China. Car sales in China peaked to 25 million units in 2019 while at least 536,000 units of commercial vehicles had already been sold as of June 2020. These figures show the enormous potential of the China car market despite a slight slump following the pandemic-related lock downs in many of its key cities.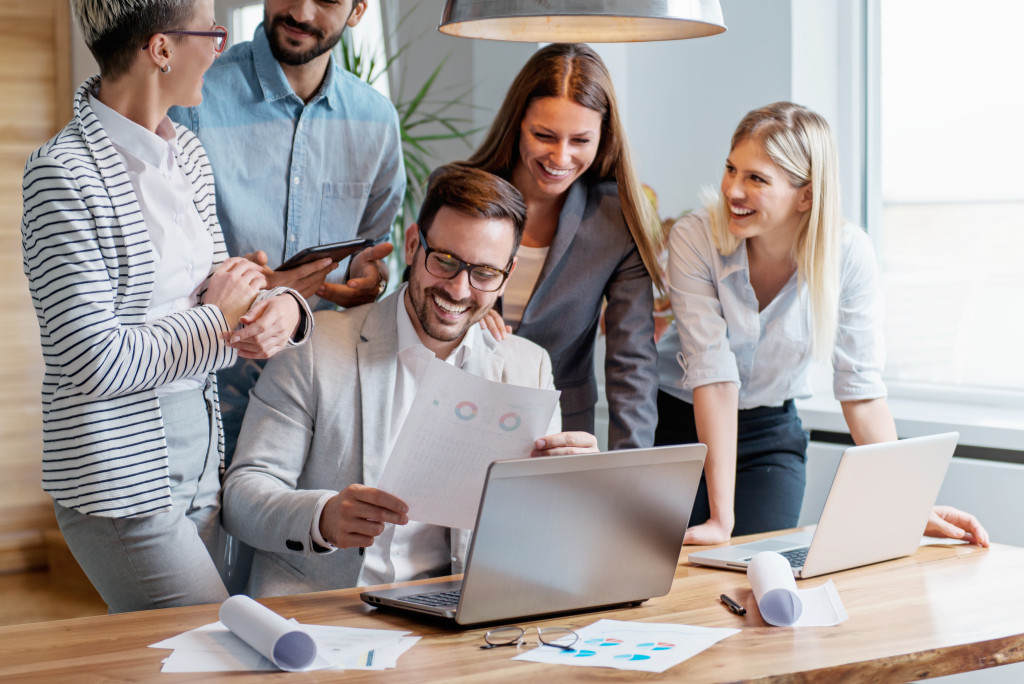 Innovation as Key to Business Resilience
One of the reasons that Tesla remains competitive is the founder's background. Musk also made game-changing breakthroughs via his global payment service, Paypal. He literally brought his dreams to another higher level when he started SpaceX. When he conceives of an idea for a product, he is able to harness his engineering expertise to map his way from the blueprint to the actual product launch.
Every product is not without its complications and backlogs, of course. His dogged persistence won over critics and skeptics of every kind. When people doubted that his SpaceX project would ever get above ground, he brought a working model and displayed it in front of the National Space and Air Museum. When industry leaders thought that he would never make good on his design for the Cybertruck, Musk built and presented to the media a working model with a space-age exoskelteon, armor glass, solar roof and panels, and what they brand as a "truck that can outperform any sports car". The software and hardware architecture of Tesla's fleet of advanced electric cars and trucks are also unique and unrivaled in the transport manufacturing industry.
In any economic situation, the market will always respond positively towards a product or service that offers supreme features and benefits. By manufacturing imaginative, industry-changing cars, rockets, and even brain implants — Elon Musk is able to remain strong even in the middle of a global recession and set the standard for business resilience.