Graphic design is one of the most critical aspect in any business. Your logo, banner, campaign materials, content, and more are what make up the "face" of your business. And when that face is poorly designed, it can lead to eventual losses for your business.
However, not all business owners have a keen eye for aesthetics, much less for good graphic design. If you belong in this crowd, here are the signs that might mean your graphic design is not doing enough or worse–doing more harm than good:
1. Mismatched colors
If you ask any digital marketing firm, color is one of the most crucial elements in graphic design. The colors of your branding and marketing visuals play a huge role in customers' first impression of your business. Moreover, colors communicate the emotions and feelings you want to convey to your target audience, which is imperative when establishing your brand image.
When your graphics' colors don't match your business' brand persona, or when the combination of colors doesn't work well together, it can create a weak impression on your customers. If you're not sure if your colors are poorly selected, seek a reputable graphic designer that will be able to help you find new, better-suited colors for your business.
2. Poor resolution
When your visuals have poor resolution or are not correctly sized, it can give off the impression that you don't care about your business' design. Some business owners don't see the problem with graphics that are disproportionate or have bad quality, and this is a mistake that you don't want to make, too.
Look at your logo, banner, or other business graphics. If the images are blurry, pixelated, or stretched out of proportion, you might want to hire another graphic designer to recreate your visuals into higher-quality, higher-resolution images.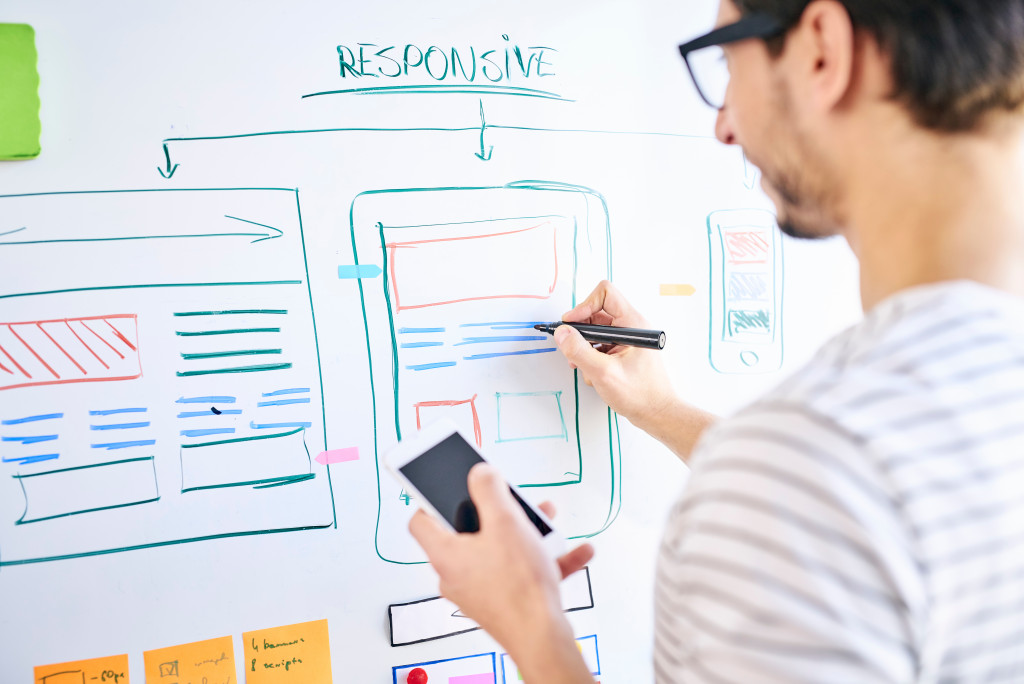 3. Excessive elements
In graphic design, less is more, and crowding your images with too many elements can take away the attention on the focal point of the graphic. As a result, customers might not immediately understand what you're trying to convey, so they move on without giving your image a second look.
With that in mind, minimize the elements in your graphics, including text, images, symbols, and other details. At first glance, your graphic materials should be easy to read, understand, and absorb in a short amount of time.
4. Bad font choices
Just like colors, font styles also play a significant role in first impressions. You would want to use fonts that match your corporate style and brand persona, as well as the other aspects of your graphics. However, if you choose fonts that are almost illegible, too fancy, or too bland, it can make your images unpleasant to look at.
An experienced graphic designer or marketing specialist can tell you if your font choices are bad. Luckily, they can also help you choose more appropriate font styles to give your business a better look.
Bad graphic design can hurt your business big time, so don't make the mistake of continuing to operate with poorly designed material. If you're not sure which aspects of your graphic design is killing your marketing efforts, bring in a seasoned graphic designer, marketing specialist, or someone else you know that is more aesthetically inclined.