Weddings are special occasions that many people spend too much time planning and covering every detail. Consumers have different preferences for weddings, challenging businesses to develop the best ways to change the ever-changing trends in weddings. What they try to do is to ensure their client's experiences by making use of technology.
These days, most businesses are leveraging different types of technology to improve their operations. When it comes to the wedding industry, businesses are now offering tech-enhanced services to change the lives of their clients. They use varying innovations that can improve the wedding experiences of brides and grooms to make their wedding day a more memorable one.
The following are four examples of how tech is revolutionizing the wedding industry.
The Internet
When couples need inspiration for their wedding, they often turn to the internet. They find inspiration in social media, wedding blogs, and other websites. They often search for wedding inspirations from their favorite celebrities, their loved ones, and other random couples on the internet.
Couples also use internet research to find the best people and services to hire on their wedding day. They search for the perfect venue, caterer, photographer, wedding dress boutique, and everything in between. While they value their loved ones' recommendations, they still try to check the reviews of other clients to determine if investing in such businesses is worth it.
One no longer needs to talk to every videographer in town to find the best cinematography packages for your wedding. Some can find the right one after browsing online. If your business can land a desirable rank on search engine results, you will likely enjoy new leads each day.
Instant Communication
Communication is crucial during weddings. The bride and groom want every possible detail to go according to plan. Without proper and fast communication, many things can go downhill even before the wedding starts.
Businesses these days make use of different communication technology to give their clients peace of mind. They use varying communication channels to make it easier for them to communicate and solve issues that may arise in real-time. This helps make them look more reliable in the eyes of their client.
They don't simply rely on texts and calls to reach out to their clients. They also use emails, chats, video calls,  and social media to better cater to their client's needs. This helps them entice more customers and ensure their clients can easily contact them for inquiries.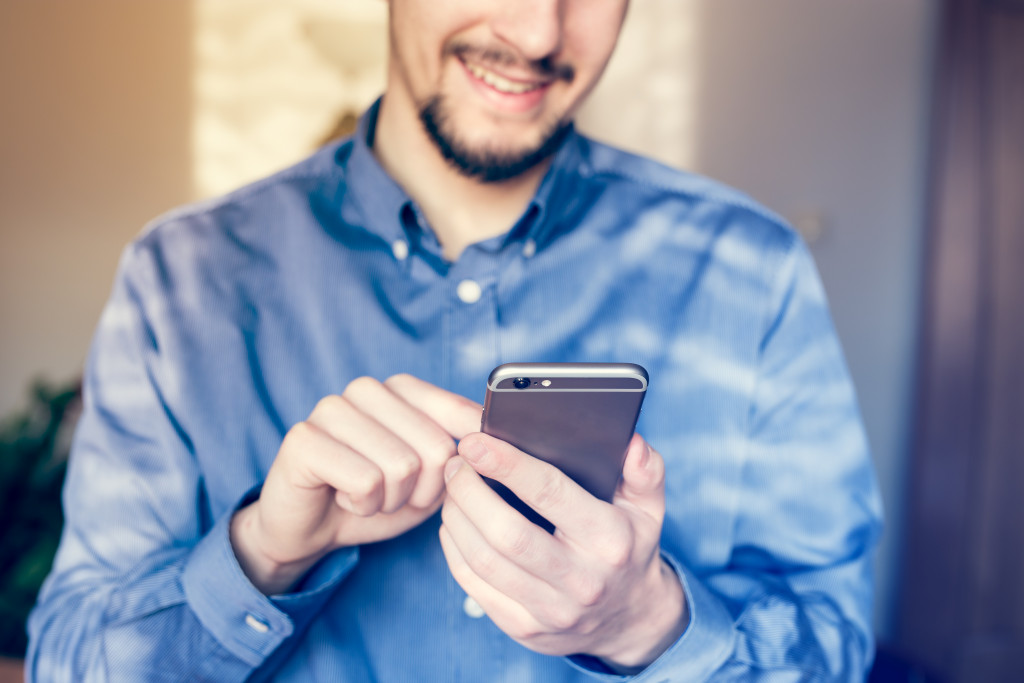 Better Engagement
The pandemic changed the way couples choose to tie the knot. For some people, what they initially planned as grand and packed weddings became more intimate. This is due to the restrictions health experts recommended for everyone's safety.
While weddings are no longer as big as they used to be, technology made it possible for couples to enjoy this special day with their loved ones. Thanks to live streaming, their loved ones can "attend" their wedding without leaving the comforts of their home.
Couples use live streaming to share this special day with loved ones who cannot attend the wedding. Even though their relatives and friends and not physically with them, they can still feel their support. One only needs to share the live stream with their chosen loved ones to make virtual wedding guests feel included and engaged.
Capture and Share Lasting Memories
All brides and grooms want to capture their wedding moments for future safekeeping. This will serve as their remembrance for the wedding day. But instead of simply hiring regular wedding photography packages, they can opt for a more high-tech way of capturing their special day.
For some, they love how drones can provide them with a unique view of their wedding day. They hire local cinematographers to capture shots that are otherwise impossible to catch. This makes their wedding photos and videos breathtaking to look at.
Photographers also share their works by asking their clients' permission to post their photos on their websites and social media. Clients can grab soft copies of their wedding and store these for future safekeeping. This goes to show how capturing and sharing wedding memories are made easier thanks to today's tech.
Technology is continuously changing the way businesses offer wedding-related services. These are also helping couples prepare for their big day in a less stressful way. Thanks to the ever-changing tech in the wedding industry, consumer's experiences continue to improve. Businesses can offer better services, giving them more chances of running a successful brand. One can only expect more tech innovations to revolutionize the wedding industry in the years to come.