Retailing is a vast industry gaining billions of dollars every year. It's estimated that the sector earned one trillion dollars in 2019 alone and is expected to earn more this year despite the pandemic. It is genuinely a significant industry that many other industries rely on to sell their goods. However, the retail industry didn't get to this point without some help from technology.
Technology has been around for quite some time. As human beings, we are meant to invent and create tools to adapt to the environment and combat bigger foes. But today, we are no longer relying on tools for our survival. Technology has been the primary source of convenience and efficiency in the modern world. Today, we are looking into technology to optimize our workflow, make us more productive, and make our lives much more accessible.
This is the impact that technology has on the retail industry. The retail industry in the US gets millions of visits every day in physical or online stores, and thanks to technology, we can manage these visits and optimize our sales. The industry is growing at a fast rate due to the technology we have today. Here are some of those technologies that are fueling the retail industry's growth this year.
Chat Bots
Many retailers are transitioned to the online world last year because the pandemic forced them to close their stores down. But this led to a new problem, which is managing the number of consumers visiting their e-commerce sites.
No one knew that their e-commerce sites would be overloaded by consumers seeking various day-to-day products. Many expected that they would be able to control the flow of needed services, but many sites couldn't cater to all of their consumers by the end of the day. These sites needed something to manage consumers' inquiries and cater to their need to explore the vast websites retailers have. This is where chatbots came to the rescue.
Many retailers resorted to investing in chatbots because they are efficient, they do the job well, and they don't need rest. They can answer various inquiries and even direct consumers to specific services and products they are looking for. They can even offer refunds! They help navigate many sites, especially for those who do not have the patience for it. Chatbots are a lifesaver for many online retailers, and they have helped them manage the thousands of consumers that visit their website every day.
Warehouse Bots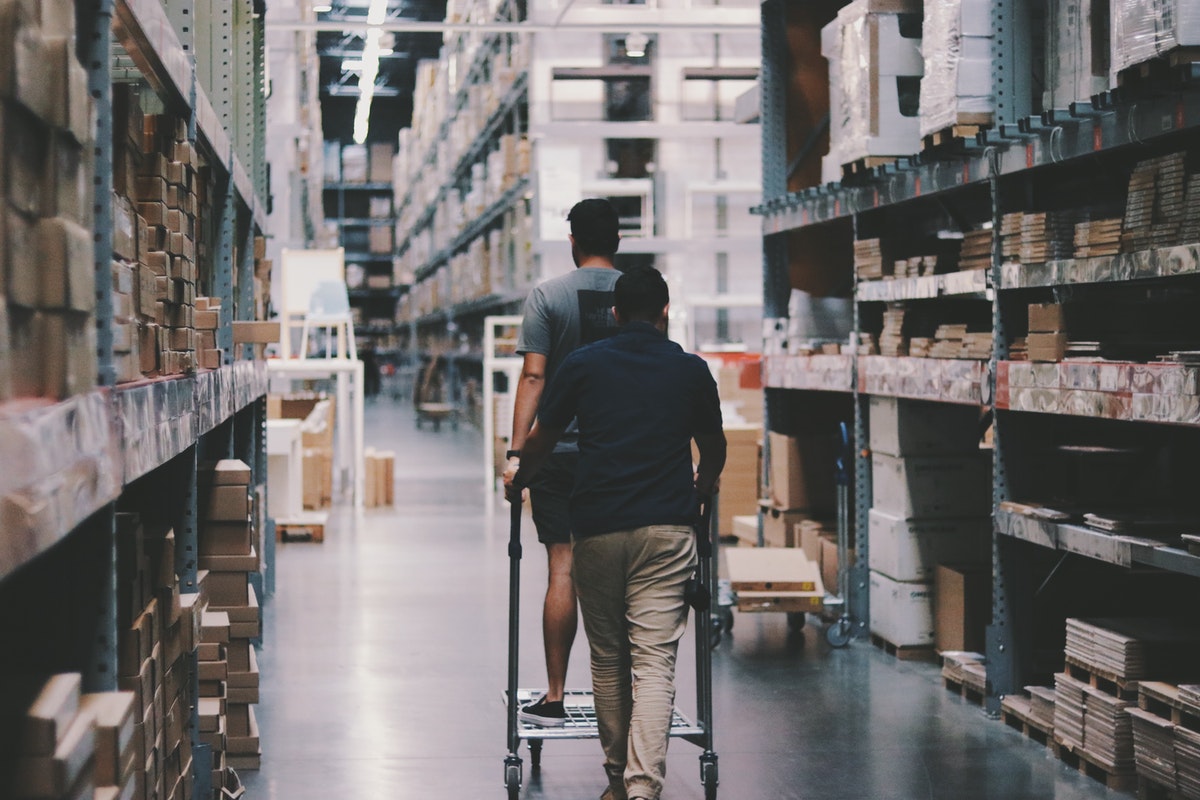 A growing problem in the retail industry is managing the storage of products and items in warehouses. It seems that more and more products are being made every day, and improper management can lead to delays in shipping. This can cost retailers thousands of dollars. Thankfully, some technologies are being invented to address these problems.
If we look into today's warehouses, we can see that many are filled with modern and reliable equipment. We could see that some warehouses still use scales hanging from the ceiling to measure weight and people operating forklifts to lift down items. This has been the reliable way of doing things, and it is expected that we will still be doing it for years to come.
However, there are new improvements to this reliable equipment, such as robots carrying big loads with little to no supervision from employees. These warehouse robots are guided by an automated storage and retrieval system (AS/RS) and are designated to have their own shifts and tasks every day. But they are still far away from perfection. These robots are a costly investment and are still considered to be a prototype. Many still rely on hanging scales to measure products and forklifts' weight to hoist their products from warehouse shelves.
Big Data
Ever since the invention of big data in 2005, it has impacted how we do things in many industries. One of the biggest impacts can be found in the retail industry.
Currently, the retail industry's marketing and selling are predicted and constructed by big data. Discounts, shopping times, and what consumers seek are now information available to many retailers out there. These predictive analytics leads to millions of sales since retailers have sufficient information to address consumers. Without big data, retailers would be stuck in the stone age, trying to grasp consumer behavior.
Technology has played a big part in the retail industry this year, and it is expected that it will affect the industry for years to come. With new changes in the way we do things, the retail industry will become more efficient. This efficiency will then be converted to sales, leading to massive growth in the industry, where any aspiring entrepreneur can join and flourish.