Technology is a critical component of any business, and startups are no exception. In fact, technology may be even more important for startups than for established businesses. That's because startups must build a solid foundation from which to grow. They also need to make their presence felt in a crowded market. Here are ways your startup needs technology.
Data Management
Information technology (IT) is now indispensable to all businesses. Whatever product or service you have, you need to process data. Your data management system is critical to your operations.
Hence, every small business needs IT support every step of the way. You need IT professionals to maintain your system, ensure it works efficiently, back it up in real-time, protect it from cyber-criminals, and quickly address any issues.
This will minimize any downtime that could potentially mean lost income for your business. It will also help avoid breaches that could result in penalties and possibly lawsuits against you.
CNBC reported in May that its Small Business Survey results showed that among small business owners, only five percent considered cybersecurity as the biggest threat to their companies. On the other hand, 55 percent of the U.S. population is likely to stop doing business with a company that has been victimized by a cyber attack.
Building Your Website
Nowadays, a business will flounder without an active online presence. IT professionals are needed to set up a proper website that is visually appealing, informative, and easy to use. They will also maintain your website to ensure it stays up around the clock. In addition, you need IT professionals to ensure that your website ranks high on various types of searches through ongoing search engine optimization.
Your business needs a website because consumers nowadays search online for anything they need. They will not even consider patronizing a business with no online presence. It doesn't matter what product or service you're offering; if you don't have a website, you're losing out on potential customers.
Creating Your Brand
A big part of starting a business is creating a brand. Your brand is what makes you recognizable and sets you apart from your competitors. It is what consumers think of when they see your product or service. Without a strong brand, your business will not be successful.
Technology can provide the tools you need to create a visual representation of your brand. You will need the help of graphic designers who specialize in branding. They will develop a logo, color scheme, and other visuals that capture the essence of your business. They will also create any marketing materials you need, such as website banner ads, flyers, and business cards.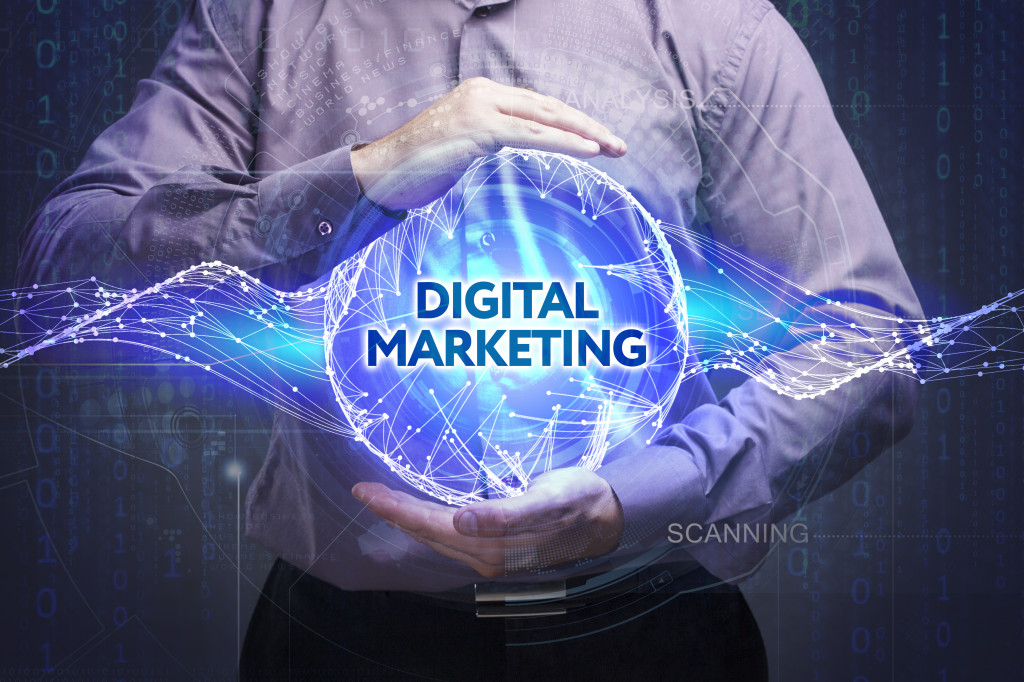 Marketing Your Brand
Another important reason to use technology for your startup is to reach your target market. These days, everyone is online, which makes it the perfect place to market your brand. That is why you need a digital marketing team.
Your digital marketing team should work hand in hand with your website development and maintenance team. Ideally, you should get both services from the same provider.
There are a number of ways to market your brand online, such as through social media, paid online advertising, and email marketing.
Social media is a great way to connect with potential and current customers. You can use it to share information about your product or service, offer discounts and promotions, and answer customer questions.
You can use paid online advertising to reach a wider audience. You can target your ads to people based on their interests, demographics, and even location.
Email marketing is another effective way of reaching customers. You can use it to send information about your product or service, as well as discounts and promotions. You can also use it to cultivate relationships with customers and encourage them to become brand ambassadors.
Business Management Software
Business management software is another important piece of technology that you need for your startup. This type of software will help you manage your finances, inventory, customer data, and more. There are a number of different types of business management software on the market. You need to find one that is compatible with your system and meets your specific needs.
For instance, if you're starting a restaurant, you'll need to track inventory, manage employee schedules, and take customer orders. Technology can help you do all of that and more. You can use an inventory management system to track what ingredients you have on hand. You can use online ordering systems to take customer orders. And you can use scheduling software to create employee schedules.
Use Technology for Success
Technology is critical for startups. It helps you build a strong foundation, create your brand, reach your target market, and manage your business. Without it, you're bound to fail. You must, therefore, make sure that you use technology from the very beginning as you start your business. It will be the key to your success.