Millennials make up a huge percentage of Internet users in the U.S. alone. Data from Pew Research Center reveals that 93% of Millennials in the country own smartphones; 55% own a tablet device, and 86% use social media. Despite facing challenges that prevent them from becoming homeowners at a young age, Millennials still have a huge buying potential. The 2020 Consumer Culture Report by the research firm 5W Public Relations states that the generation is expected to spend about $1.4 trillion this year alone.
Any savvy businessman would know that the age group is a valuable market to tap into. The industry, products, and services offered would matter, of course, but suffice to say that any organization that earns the patronage of Millennials have much to gain.
Capturing the interest of Millennials is, therefore, a valid business and marketing strategy. What this means for e-commerce, blogs, and other monetizable websites is they need to present their brand or content in a way that is attractive to Millennials.
What Attracts Millenials Online?
Let's have a quick rundown of the materials, aesthetics, content, and other UX (user experience) factors that people born between 1980 and 1996 will find irresistible.
Diverse and Varied Types of Content. Engaging blogs with timely subjects; informative articles; infographics with digestible, bite-sized, factual content; insightful and thought-provoking editorials, and entertaining images and videos are some of the content that Millennials like to consume. This generation likes a healthy mix of content, from academic texts to mind-numbing viral cat videos. The challenge is finding content that draws Millennials and is also in line with your branding.
Sensible Layout and Structure. This generation has witnessed the growth of the Internet, so they can easily discern between old-fashioned and modern websites. Not to say that Millennials automatically discriminate against older sites; on the contrary, they tend to have a higher regard for old domains than newly created websites. It's just that outdated websites tend to be cumbersome and poorly structured, which are some of the qualities of poorly developed websites that annoy this generation the most.
Satisfying User Experience. Millennials have experienced what it's like to wait for a dial-up modem to connect to a broadband service, and they are over it. What impresses them is speed, especially if it is matched with high-quality images, quality content, and sleek and smooth website design. Expert web development, one that unifies all these on-page factors, is therefore necessary for campaigns that target Millennial audiences.
Website Design for Millennials: Style Details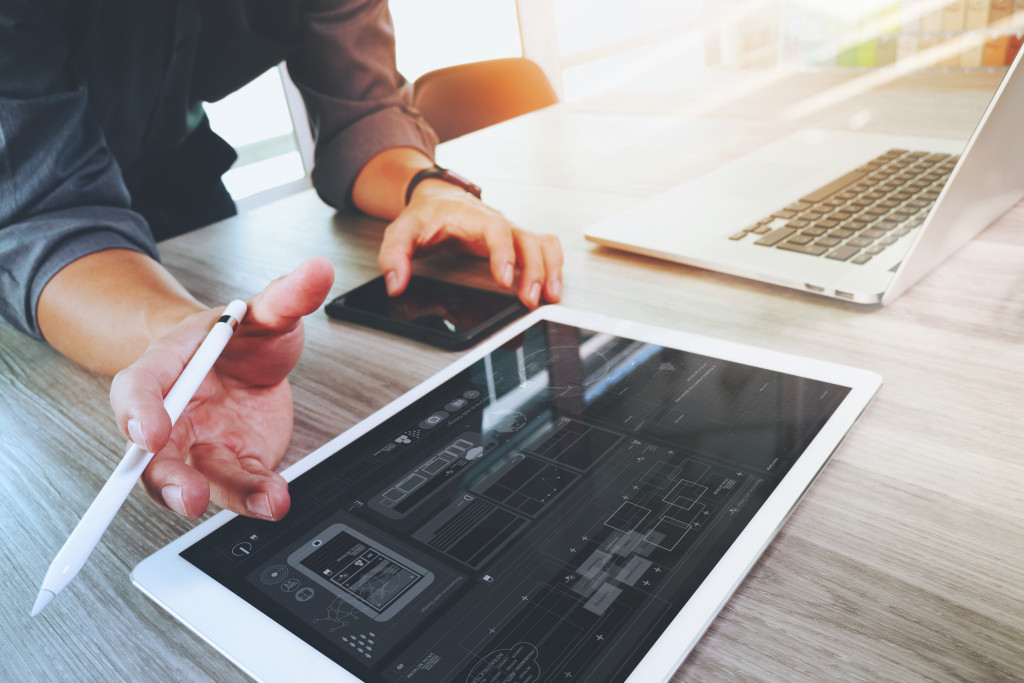 Let us further discuss the design details that appeal to this generation.
Mobile-optimized. Going back to the statistics above, Millennials use their mobile phones to browse the Web. Safe to say that websites that load easily on mobile screens are preferable to them than elaborately styled web pages that struggle to load on a mobile browser. Aesthetically, mobile-optimized sites have a simple layout, black text on a white background, and landscape-oriented images that don't take up more than half of a mobile phone screen.
Scannable text and media content framed by white space. Millennials consume so much content from the Internet. They scroll through bits of information rapidly, swiping from the bottom to the top of their screens. The ideal website layout, therefore, uses white space, sub-headers, and graphics that guide a visitor's eyes to view content from the top to bottom of the page.
Clean and minimalist. The days when websites are overloaded with graphics and images with different aspect ratios are long past. Internet users, especially Millennials, are repulsed by such distracting and overloaded web designs. Simple and neat layouts, on the other hand, are easier to look at (faster to load, too). So not only can you attract Millennials with a minimalist web design but also get them to stay long enough to appreciate your content. They may even stay long enough to click on strategically-placed call-to-action buttons.
Work with a skilled web designer and developer who can incorporate all these design and practical elements into your website. If you succeed, you'll be many steps closer to your goal of capturing a Millennial-focused audience.