The most successful businesses provide an excellent customer service experience, but how do you ensure your customers know about all the great things happening at your company? A mobile app is one way to reach out and touch them.
The power of mobile apps is undeniable. They can connect you with your customers on-demand, anywhere in any country- even when they're not at home or work. This allows marketers and customer engagement and ensures that all aspects of a successful business are always accessible (iPads? or smartphones?)
The Challenge for business' mobile app
Many firms make the error of thinking that simply having a mobile app will guarantee success. However, developing and launching a mobile app is only one part of the process. You must also ensure that your consumers can quickly and efficiently use it.
The average American spends 2 hours and 54 minutes on their phone daily, with 88% of that time spent using applications. One of the main challenges of operating a business' mobile app is getting people to download and use it. That means you must ensure your app is one of the ones they're using.
The top five features to include in your business' mobile app.
There are thousands of mobile apps out there vying for attention, but not all of them are created equal. If you want your business' mobile app to succeed, you must ensure it has the right features. Here are the top five features you should include in your business' mobile app:
Customer service features
To connect with your customers, you need to offer them customer service through your mobile app. This could include customer support, appointment scheduling, or live chat.
Customer support features involve being able to contact you easily and quickly through the app. This could include an FAQ section, fill-out form, or contact information.
Appointment Scheduling offers services that require appointments. Your customers can schedule and reschedule appointments directly through the app without having to call or email you.
Live chat allows your customers to chat with you or a customer service representative in real-time. This is a great way to answer questions and address concerns quickly.
GPS and location-based services
You can use GPS and location-based services to send your customers relevant information based on their location. For example, if you own a restaurant, you could send push notifications to customers when they're near your location. Or, if you have a store, you could send them coupons for products they're interested in.
Delivery tracker
A delivery tracker is one of the best features that your business' mobile app can have. This allows customers to track their package from when it's shipped until it's delivered. They can see where it is when it's expected to be delivered and even get updates if there are any delays.
This feature is a must-have for the best door-to-door cargo delivery services for gaining client approval and loyalty. With an effective delivery tracker, customers will know they can trust your tracking system to keep them informed about their shipments. It also allows firms to deal with any delivery difficulties promptly and effectively.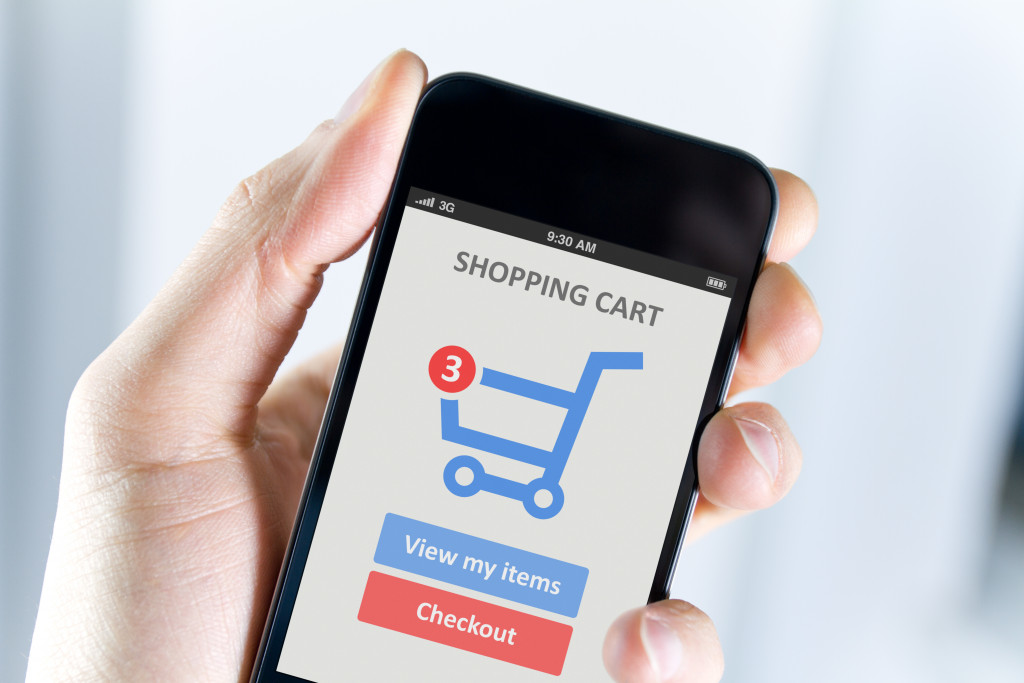 Payment options
Your business' mobile app should offer different payment options to make it easy for customers to pay. This could include credit cards, PayPal, or Apple Pay. You can also offer discounts or rewards for customers who use specific payment methods.
When choosing payment options for your business's mobile app, watch out for scams and fraudulent activities. Make sure that the payment processing company you choose is reputable and has a good reputation. Also, check out their security measures to ensure your customers' information is safe.
Loyalty program
A loyalty program is a great way to encourage customers to keep using your app. You can offer rewards for completing specific actions, such as making a purchase or referring a friend. This will help you retain customers and keep them engaged with your app.
To create a loyalty program, you must define the rules and benefits. For example, you could offer a discount for every 10th purchase or a free product after referrals. You can also offer points that can be redeemed for prizes.
Messaging features
Messaging features allow you to communicate with your customers through the app. This could include features like push notifications, in-app messaging, or email.
Push notifications are a great way to send customers timely information about your business. For example, you could send them a notification when there's a sale or new product. In-app messaging allows you to communicate with customers in real-time. This is a great way to answer questions or address concerns.
Analytics
Analytics allow you to track how your customers are using your app. This includes tracking the number of downloads, app usage, and customer engagement. This information can help you improve your app and make it more successful.
Final thoughts
If you don't have a mobile app for your business, it's time to consider one. With over 60% of internet traffic now coming from mobile devices, having an app is no longer just a nice bonus – it's essential for staying competitive. And with the right design and marketing strategy, your app can provide excellent customer engagement and ROI.