The pandemic forced many small businesses to close after customers stayed home to avoid getting infected. It also compelled those that stayed open to adjust their strategies to connect with their customers who started going online for their needs.
But over a year after the start of the health crisis, the economy started to recover. And with around 320 million vaccine doses administered, many states started lifting restrictions they implemented when the pandemic started.
Even as businesses started reopening, the anxiety of a resurgence in cases due to new virus variants is still present. Due to this, small businesses should prepare for anything to remain afloat, even during a pandemic. Here are some tips small businesses can consider to remain open even if another wave of the virus happens in the country.
Have a New Mindset
Business owners should change their mindset that sales come mainly from foot traffic. When the pandemic started, people stayed home and foot traffic went down considerably. This resulted in the closure of many small businesses since they were unable to make the necessary adjustments.
The businesses that remained open either had an online presence before the pandemic or worked on setting up a website and social media page to connect with their customers. Some businesses even evolved and started a virtual community after closing their physical location.
Small businesses should shift their mindset from focusing on a physical store to using the internet to sell their products. They can also have a physical and online store or focus on their online store and close the brick-and-mortar location.
Go Digital
By changing their mindset, small business owners need to set up a website. They have several platforms to use when they set up their website. They can create a standalone website where they have to build it from scratch. Or they can use an e-commerce platform that provides a lot of features that allow them to sell online.
After setting up the website, they can also create a social media page to connect with customers with social media accounts. They can also use the social media page to offer promotions and discounts to customers who visit their website and buy their products.
Additionally, small businesses can work with an IT solutions provider to help them hurdle obstacles when they go digital. These providers can work on network security and data management to ensure the business remains operational in unforeseen circumstances, such as hacking attempts.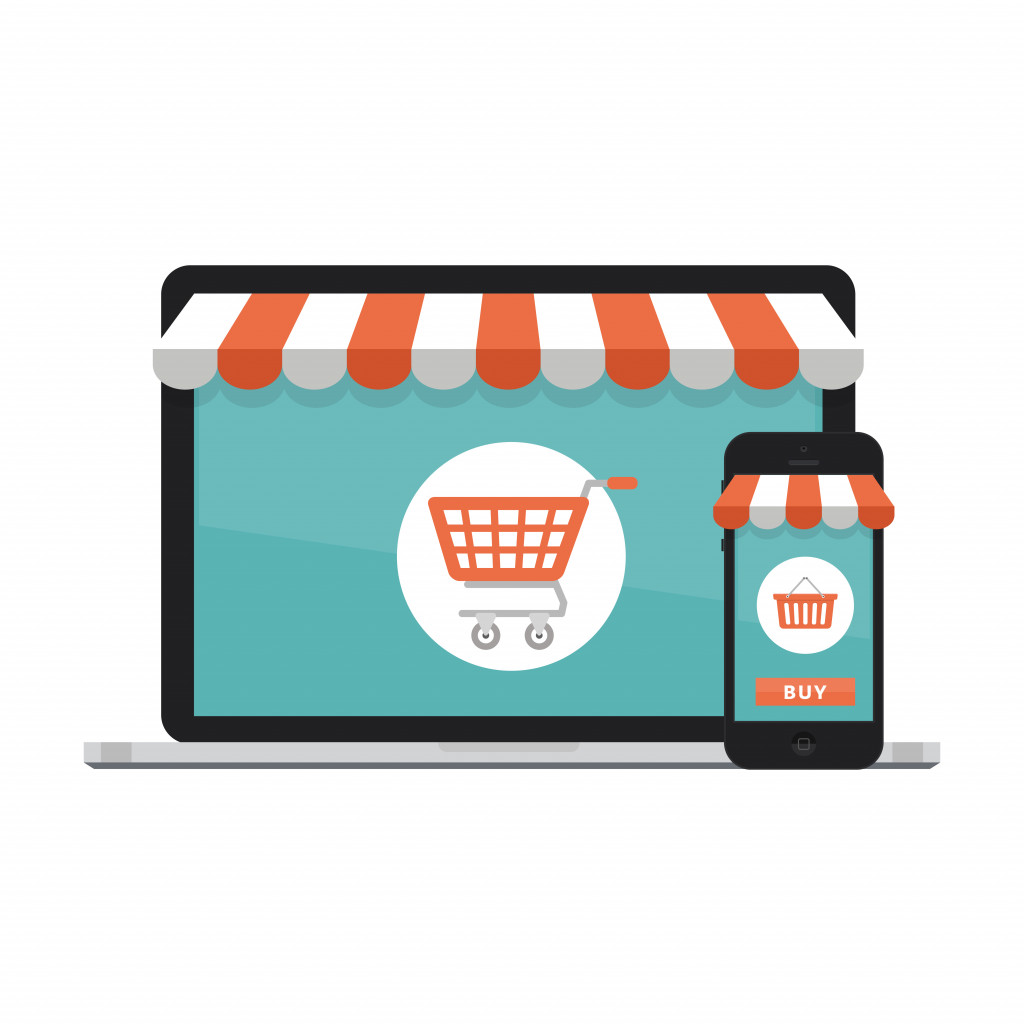 Use Word-of-Mouth Marketing
Before the pandemic started, many small businesses already had a loyal customer base. These customers believed in the products offered by these businesses. Due to this, small businesses can leverage this loyalty and ask their customers to spread the word about their products.
Word-of-mouth marketing is among the best marketing strategies since the people promoting a business believe in the products it offers. These customers also have no connection with the business other than buying their products. Additionally, their family and friends tend to believe them rather than the marketing collaterals the business releases into the public.
With this, small businesses can benefit from the loyalty of their customers and gradually expand their market even if the pandemic is not yet over.
Explore the Market
Aside from their existing customers, small businesses should also look into connecting with other potential customers. They can do this by setting up pop-up stores in areas where the quarantine restrictions were lifted. They can also set up a stall in flea markets to connect with this segment of the market. The foot traffic in these markets might be higher than their physical location, so they can take advantage of this situation.
Advertising on local community publications can also help since some people check these publications for products they cannot find anywhere. They can also explore social media marketing and search engine marketing strategies to reach more customers online. Small businesses should not limit themselves to what they used to do before the pandemic started. They should go out and explore the market.
Think Outside the Box
Being creative is another thing that small businesses should do to stay afloat during a pandemic. They can donate an amount to organizations and ask to advertise their products on the website of these organizations. They can also organize virtual and physical events that can attract their target market. They can also create a challenge on social media to increase awareness of their brand in their market. Small businesses should not limit their marketing campaigns to the traditional methods, but they should start thinking outside the box.
Small businesses should implement different strategies to stay afloat and reach their market until everything goes back to normal.