E-commerce in the Philippines may be young, but it is also rapidly developing into a full-grown child. Industry estimates suggest that the market value of the industry could reach $12 billion by 2025—a major increase from only $500 million in 2015.
As early as now, too, the country can already see industry leaders. And it seems leading the pack is Shopee. The Singaporean tech company that specializes in e-commerce platforms had won big, especially over the last year. In its 12.12 campaign in 2020, sales broke records when Shopee sold over 12 million items in less than 30 minutes.
What makes Shopee a popular choice—the go-to shopping destination online—for Filipinos? Here are the best possible reasons:
1. It Strives to Mimic the Traditional Shopping Experience
Checking the Shopee app or its desktop version is like walking through a typical Filipino mall. First, you have big brands like Colgate, Nestle, Unilever, and Procter & Gamble selling their hottest products. You may even find an official SM Store page here.
Second, you have a growing number of small-scale entrepreneurs and local merchants offering products ranging from wallpapers to exercise equipment, pet care, and native delicacies.
Then, there's the sale. Shopee has launched sales campaigns like 11.11, 12.12, and so on. Lately, it offers big discounts on payday—just like how it is in shopping centers.
Shopee also becomes tactical with its marketing campaigns. During the beginning of the pandemic in 2020, the store held a Shopee Mart Sale, where they offered household items and consumer goods like groceries at deeply discounted prices.
Parents can already expect that as classes begin this year, Shopee stores will be offering promos and other offers for school supplies.
All of these data mean one thing: Shopee makes the whole shopping experience understandable and relatable.
2. Shopee Continues to Expand Its Payment and Shipping Options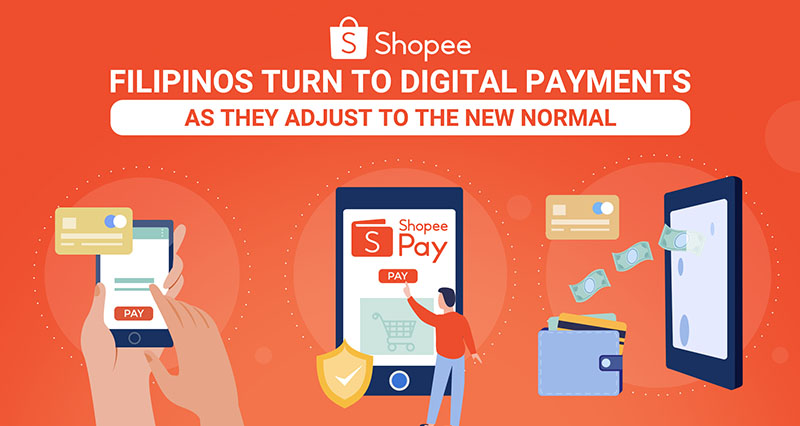 Based on studies and surveys, at least two of the primary reasons for cart abandonment are payment and shipping: shipping fees are high or not transparent, the store doesn't offer free shipping, payment choices are limited, the processing of payment is slow—the list goes on.
Shopee aims to rectify this by continuously improving and expanding the supply chain and payment options. The company provides the merchants access to logistics companies with extensive nationwide coverage and COD delivery option.
Customers can also see the estimated shipping cost depending on their preferred logistics partner or shipper. They can keep track of the delivery of their goods on their profile.
This payment option is especially helpful since the credit card penetration rate in the country remains low compared to that of our Asian neighbors. In 2019 alone, fewer than 15 percent of the population owned at least one credit card.
The website also strongly promotes other cashless payment options, such as Gcash. Shoppers can also earn cashback, opt for free shipping, use discount vouchers, and generate Shopee coins when they buy goods, play games, or complete tasks.
3. It Has a Strong Mobile Presence
The mobile Internet user penetration rate in the Philippines continues to increase, according to Statista. In 2015, about 37 percent accessed browsers through their mobile phones. By 2020, the rate soared to 69.05 percent. Statista forecasts that it would reach over 75 percent penetration rate about five years after.
And Filipinos aren't just playing games, updating their social media, or doing TikTok. They are also shopping. In fact, Shopee revealed that at least 90 percent of the transactions were completed through mobile.
For this reason, Shopee takes a mobile-first approach in its campaigns, which, it says, is also one of the secrets of its success. These include an end-to-end shopping experience for users—they can browse, buy, and connect with merchants without having to leave the mobile app or use the desktop version.
Meanwhile, Shopee sellers can use all the marketing and business tools to promote their products and services. They can also receive payments, track deliveries, or determine their analytics on the same mobile platform.
The brands available in Shopee's desktop version are also selling in the mobile app. Filipino shoppers are, therefore, not missing anything regardless of how they access the platform.
Currently, the app has already been downloaded over 6 million times with at least 3 million active listings. About 200,000 sellers are on the platform. In its Google Play version, the app has already received at least 1.5 million reviews, with an average review score of 4.7.
Shopee works in the Philippines because it understands the needs and the profile of the market. It also collaborates with excellent logistics partners, brands, and merchants. All these help create a pleasurable shopping experience.