There's no question that to be successful in today's business world, you need to have a strong online presence. This means having a website, using social media, and engaging in online marketing. But it doesn't stop there – your business also needs to have the right digital tools to make things run smoothly and efficiently.
In this article, we'll look at some of the essential digital tools that every business should be using to succeed in today's digital age. Whether you own a small startup or a large corporation, these tools will help you achieve your goals and create a thriving business. So let's get started!
A Website
When it comes to digital tools, having a website is essential. This is your online home base, and it's where potential customers will go to learn more about your business. Your website should be well-designed, user-friendly, and updated regularly with fresh content.
If you don't already have a website, now is to create one. Many affordable website builders out there, such as Wix or Squarespace, make it easy to get started. And if you need help designing or setting up your website, there are plenty of online resources available.
Social Media Accounts
Most businesses these days have some sort of social media presence. It's important to have social media accounts to connect with your customers and promote your products and services. There are several different social media platforms available, so you should choose the most relevant ones to your business. Popular social media platforms include Facebook, Twitter, Instagram, and LinkedIn.
Make sure that your social media accounts are well-maintained and up-to-date. Post interesting and engaging content regularly, and respond to comments and messages from customers. You can also use social media to run contests and giveaways, which can be a great way to increase engagement and attract new customers.
Email Marketing Software
Email marketing is an essential tool for any business. It allows you to communicate with your customers and keep them updated on your products or services. There are many different email marketing software programs available, so be sure to choose one that fits your needs. Some of the features you should look for include:
– Ability to create custom newsletters
– A library of templates to choose from
– Ability to track results so you can see how well your campaigns are performing
Once you have chosen an email marketing software program, learn how to use it effectively. There are many tutorials available online and webinars and live training sessions. Make sure you take advantage of these resources to create successful email campaigns that help you connect with your customers and drive sales.
Online Advertising Tools
Digital advertising is a critical part of any business's marketing strategy. It can be difficult to reach new customers and grow your business without effective advertising. That's why it's essential to have the right tools for online advertising.
One of the most important tools for online advertising is a good ad server. An ad server helps you manage your ad campaigns, track their performance, and measure the results. It also helps you create and publish ads quickly and easily.
Another essential tool for online advertising is a good analytics tool. Analytics help you track how well your ads perform, find out where your customers are coming from, and determine what strategies work best for you.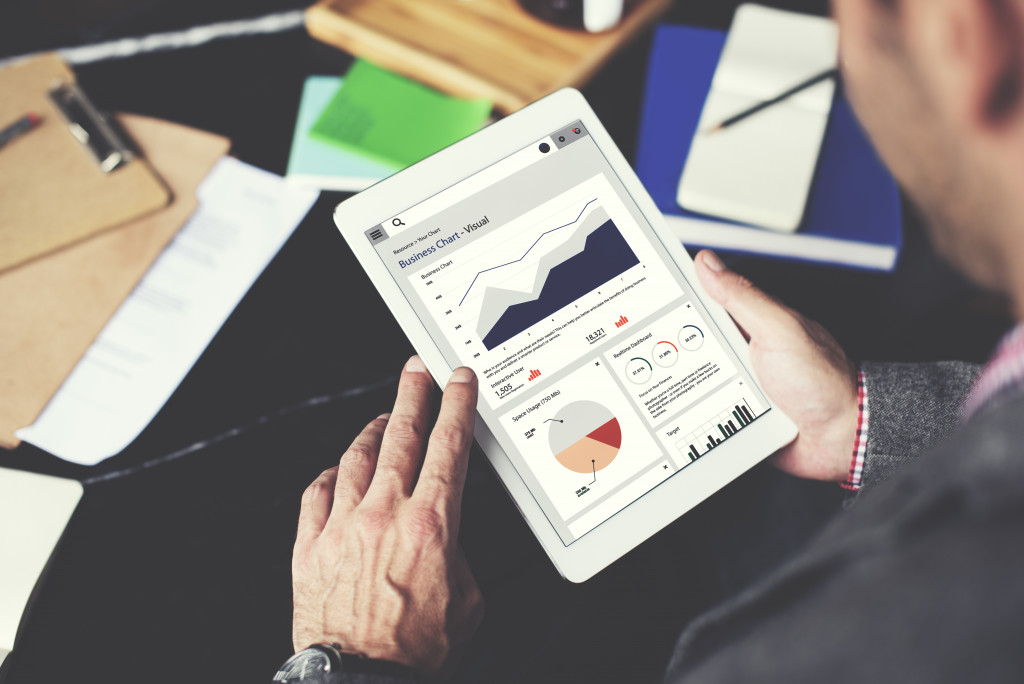 A Content Management System
A CMS, or content management system, is a tool businesses can use to manage their website's content. A CMS allows you to create and edit pages on your website without coding experience. This can be a huge time-saver for businesses who want to be able to make changes to their website on their own.
There are many different CMSs available, and it's important to choose one that will fit the needs of your business. A headless CMS development platform, such as Drupal or WordPress, is an excellent choice for businesses who want to be able to easily create and edit the content on their website. These platforms are flexible and scalable, making them ideal for growing businesses.
Accounting Software
When it comes to running a business, keeping track of the finances is essential. This is where accounting software comes in. Several different options are available, so it's important to find one that best suits your needs. Some of the most popular options include QuickBooks, Wave, and FreshBooks.
Accounting software can help you keep track of your expenses, income, and taxes. It can also help you generate invoices and track payments. This can make it much easier to manage your finances and stay on top of your budget.
Conclusion
Every business needs essential digital tools to be successful in the modern world. These tools can help with online marketing, customer service, accounting, and more. Make sure your business is fully equipped for success by taking advantage of these essential digital tools!