There is a multitude of jobs available in today's market. With the right knowledge and skills, one can aim to work for a private company or the government if they like. If you are willing to take enough risks, you can even start your own business.
Your career goals may be different from the others. Instead of a corporate job from a private company, you might want to give back to the community by getting a job as a council worker. You might even want to start your own charity soon so you can use your influence to entice others to start making a better impact in the community.
No matter your career goals, you can use the power of the Internet and digital media to achieve your objectives, such as the following.
Find a Job
Relying on word of mouth, seeking recommendations from a friend, or inquiring one business to another are no longer the only ways you can find a job. In today's modern world, you can find an unlimited amount of job posting with simple Internet research. You simply need to use a few keywords to find a job that will match your skills.
Let's say you are into home tuition and you already acquired a few years of experience working as a tutor. You can simply search for home tuition jobs online and you can already see lots of results in an instant. You can even limit your search by indicating your location so you can find a nearby agency where you live.
You can check the requirements of each listing and see if you are a good match for what they are looking for. You can expand your search by checking available positions in another city, country, or state. There are companies accepting online applications and interviews, making your search a more manageable one.
After finding potential companies or organizations to work for, you can use the Internet to dig deeper and learn more about their business. This way, you can better prepare for the job interview. You can also use this time to know if the company's mission and vision align with your values.
Show off Skills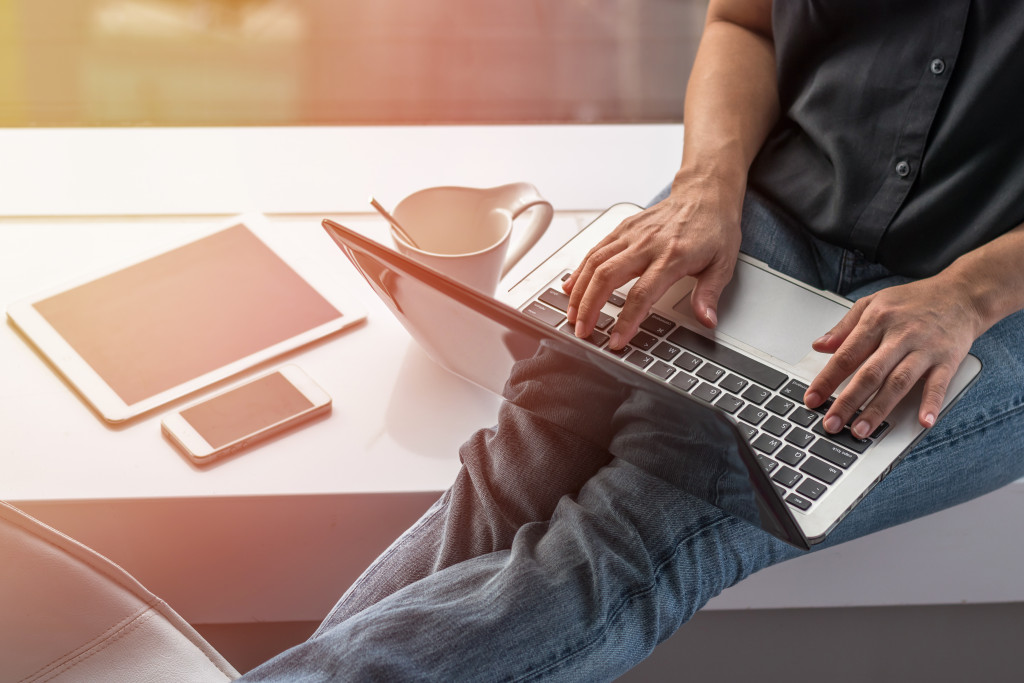 Job seekers nowadays use different media as a way to show potential clients their knowledge and skills. Some use PowerPoint to present ideas to possible partners. Others create a portfolio to show off past projects that they think will best impress their clients.
Let's say you want a job as a social media manager. You did your research, enrolled in social media management classes online, and recently owned your certificate. To find clients, you need to show potential clients that your skills and what you can offer can meet their demands and expectations.
You can use the social media pages you manage as your own portfolio. But before you do, you need to make sure you already have a sizable number of followers who are constantly engaging with your content. You want to show clients that you are capable of growing their followers and engagements within a reasonable time frame.
If you are a website designer, you will need to build different websites that can entice your client's target audiences. You want to make sure that your portfolio will show off your skills. It also helps if you can provide potential clients with the businesses you worked with in the past.
Career and Personal Development
One can also use the Internet as a platform to gain the necessary skills to step up their career game. Sometimes, the best way to get a promotion or grab a better job opportunity is to add more knowledge and skills to your bank. Online courses are a good way to realize such a goal.
There are lots of online degree programs perfect even for working professionals. If you are into free courses, there are many platforms available at your dispense. You can even join digital events to build your network, learn from the best in your industry, and find your next job opportunity.
You can also use the online world as a tool for personal development. There are lots of resources available online you can use, such as ebooks, blogs, podcasts, and videos. You can gain inspiration from other people's life stories and use this to foster personal development.
Today's technology makes it easier to find a job, improve your skills, grow your network, even foster personal and career development. You can do this with your gadget, after work, or while spending the weekend thinking about your next job. You can use the Internet and digital media to start chasing after your career goals.