Christmas decorations seem to suddenly pop up once the "-ber" months start here in the Philippines. On your way to work, you may hear "Christmas in Our Hearts" playing on the radio, too. This high level of anticipation shows how much Filipinos love the holidays. They treasure it so much that they fill their virtual and physical shopping carts every year to get meaningful gifts for their loved ones.
As customers are willing to spend more this season, you may want to set up a business in the Philippines that suits their Christmas needs. Here are some ideas to get you started.
Christmas Decors
If you already have a manufacturing or import and export business, holiday-themed home decors are a great way to earn before and during Christmas eve.  This is because people often set up their Christmas lights and trees as early as September. You can also add originality to your offerings by providing handmade tree ornaments. And if you really want to step it up, personalize your products according to your customers' wishes.
Holiday Catering
It is perfect if you have a cooking background or you already have a food business. If there's anything Pinoys love as much as Christmas, it's filling their stomachs with delicious food. However, not everyone has the time to prepare a feast for their loved ones. That's where you come in!
Include Pinoy Christmas staples in your packages like lumpiang shanghai, bibingka, fried chicken, Filipino-style spaghetti, menudo, and fried chicken. If you want to add some flair to your business, try offering foreign Christmas dishes like tamales(South America) and roast turkey (North America).
Gift Baskets Galore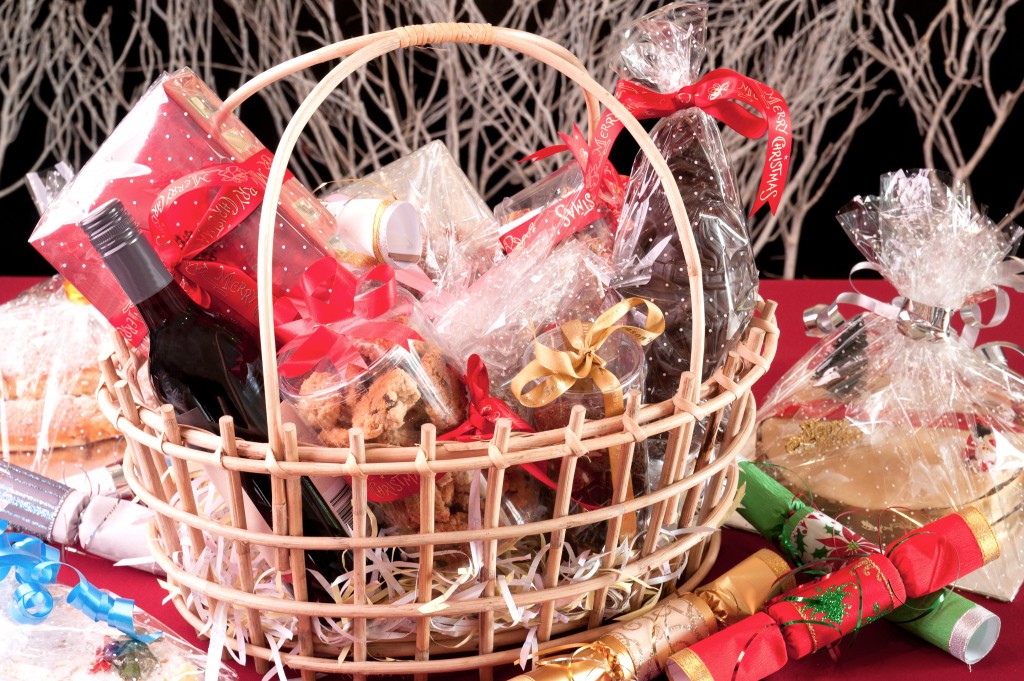 Some companies like giving out Christmas gift baskets to their employees. If you have an eye and palate for good food, you'll have no problem curating choice food and wine for them. Get better profits by buying produce and drinks directly from the suppliers themselves instead of grocery stores. And if you can weave and customize baskets yourself, you'll save even more on costs.
Sell Christmas-Themed Cards and Apparel
Have talent in graphics design or writing? Design Christmas-themed shirts for office outings or family reunions. However, you may need help printing the shirts, especially if you're going the silkscreen route. You can also create fun Christmas cards for customers who can't decide what kind of gift to give their officemates or loved ones. All you need is some card stock from your local office supplies store, a reliable printer, and some photoshop skills.
Generate Passive Income by Renting Out Your Space
If you have a condominium unit or vacation home that you're planning to sell, try to hold on to it and use it as a rental. With apps like Airbnb, you'll attract locals and tourists who want to spend their Christmas in a beautiful, fully-furnished place. Plus, customers won't hesitate to pay more if your rental is near malls or the beach.
Christmas is arguably the most wonderful time of the year for consumers and business owners in the Philippines. If you want your business to earn some extra cash this holiday season, give these suggestions a try. If you do end up making a lot from them, extend your services 'til the New Year or invest your money into a business that will last all year.