Managing business finances is one of the most challenging parts of running a business. From handling payroll to ensuring that invoices are sent on time, financial management is rarely a walk in the park.
That said, your small business needs all the help it can get from the financial technology available today. In order to streamline your financial management process and avoid potential mistakes along the way, here are the types of fintech tools that your small business should have:
1. Accounting software
Accounting is made up of a multitude of tasks, most of them time-consuming and prone to human error. Luckily, there are countless accounting software programs that are easily accessible to small businesses today. Examples include QuickBooks, Sage X3, and Odoo, among many others.
Aside from making daily accounting processes easier and more accurate, accounting software can also make it easier for you to invest in new endeavors. For instance, with more accurate books under your current business, it is easier to determine if you are ready for other opportunities, whether it is within or outside of your existing business. For example, if you want to pursue a tech franchise financing program, you can use your accounting software program to determine if you have enough available capital for such an endeavor.
2. Payroll management program
Payroll is one of the most tedious parts of any business' financial management process. However, it is also one of the most critical. People need to receive their salaries on time to avoid potential HR issues. More than that, each and every payslip needs to be accurate in order to prevent time-consuming employee disputes.
Having a payroll management program is an excellent way to make this process easier and less prone to mistakes. Best contenders for this type of financial management tool include Ramco Global Payroll, Officekit, Performly Payroll, and ADP Workforce Now, just to name a few.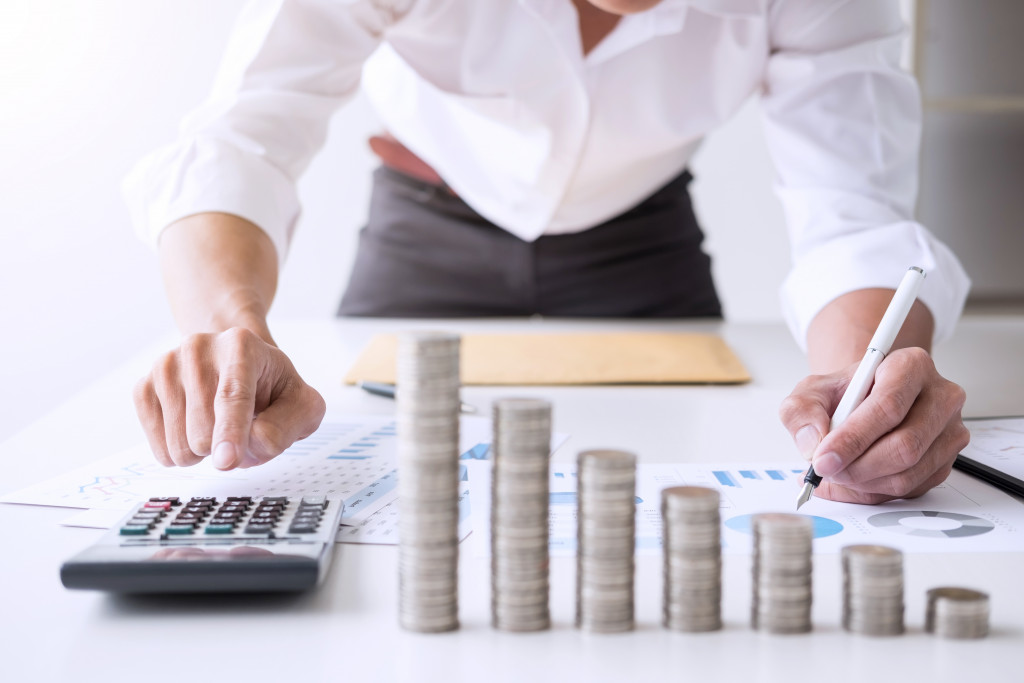 3. Budgeting tool
Sticking to the budget is imperative to maintaining a positive cash flow. Otherwise, your business can end up having an unnecessarily difficult time trying to make sure that there is enough money to go around. However, doing this can be challenging without the right budgeting tool in place.
Many accounting software programs have built-in budgeting tools that you can use to create realistic budgets for your business. But if you need a standalone tool for budgeting, you can check out PlanGuru, Scoro, Centage, and other reputable tools that are within your budget.
4. Invoicing system
If your business' financial management process involves sending out invoices to clients regularly, you need an invoicing system to make the process easier, faster, and more accurate. Furthermore, since standard payment times tend to be long (e.g. 60 to 90 days), sending out invoices as early as possible can help you receive payments earlier or on time, which is crucial for maintaining a good cash flow.
Like budgeting tools, some accounting software programs come with invoicing tools that are already built into the system. If your existing program does not have one or you want a separate invoicing tool, there are plenty of web-based invoicing programs that you can use for a very low cost. Just make sure that the tool you use is cloud-based so that there are fewer chances of losing precious billing data and that you always have access to this information.
5. Online payment platforms
 In a society that is rapidly adopting cashless or check-less modes of payment, it is imperative that your business has online payment platforms that can allow you to process payments quickly. Some online payment platforms also equip businesses with card readers or online links that can help speed up the accounts receivable process and make it easier for clients to settle their balances.
However, keep in mind that not all online payment platforms are made equal, in a sense that not all of them will have adequate security. This type of financial technology may not be more sophisticated than ever, but don't underestimate the power of cybercriminals to hack into your systems. That said, spend more than enough time evaluating each online platform before deciding to make it one of the modes of payment for your business.
The financial management process should always be accurate, secure, and reasonably fast. This is especially important for small businesses that need a positive cash flow to maintain optimum business operations. To achieve a high-quality financial management process for your business, incorporate these financial technology tools into your existing systems—and always be on the lookout for more opportunities to optimize the financial aspect of your business.