If you are skilled in craftwork or creating things in general, starting your business is one thing you can do to increase your income. With the current economy, it is best to make use of all the skills we have to generate income. People who are able to provide uniquely crafted items and goods would have an edge over others.
Some people who want to start businesses worry that they won't find a good location, but a physical store may not always be necessary.
Physical stores can be costly
One of the biggest issues with physical stores is the cost and labor. A lot of work needs to be done in just buying or renting a location. This would also vary on the state and city that you're in. Places in New York are said to be 10 to 20 percent more expensive than a city in Iowa.
For one, you will need to secure a variety of documents and papers for both your business and location. In some cases, building and structural inspections would need to be done, especially if you are building it from the ground up. General liability insurance would also be necessary to protect you against potential property damage and lawsuits. When constructing a business, it requires an entirely different set of documents as your building would be required to follow certain rules and regulations.
As for the costs, the simple act of constructing, designing, and refurbishing your location will require a great deal of cash. Even if you will just be renting, you still need to pay a minimum deposit. This would usually be around six months to a year. On top of that, there's the equipment, supplies, staffing, and many more that need to be considered. After all this, physical stores would still be using electricity and water bills that need to be paid off.
Add all that plus the fees of licensing, permits, and initial capital. It would total to a great deal of money that you won't be guaranteed of getting yet. All of it adds up to several thousands of dollars no matter where you are. There's no telling how successful your business would be, so it's best to keep costs low at the moment. If you are just starting out your business, then doing all the processes at home and just having the items delivered might be a better option.
You can market online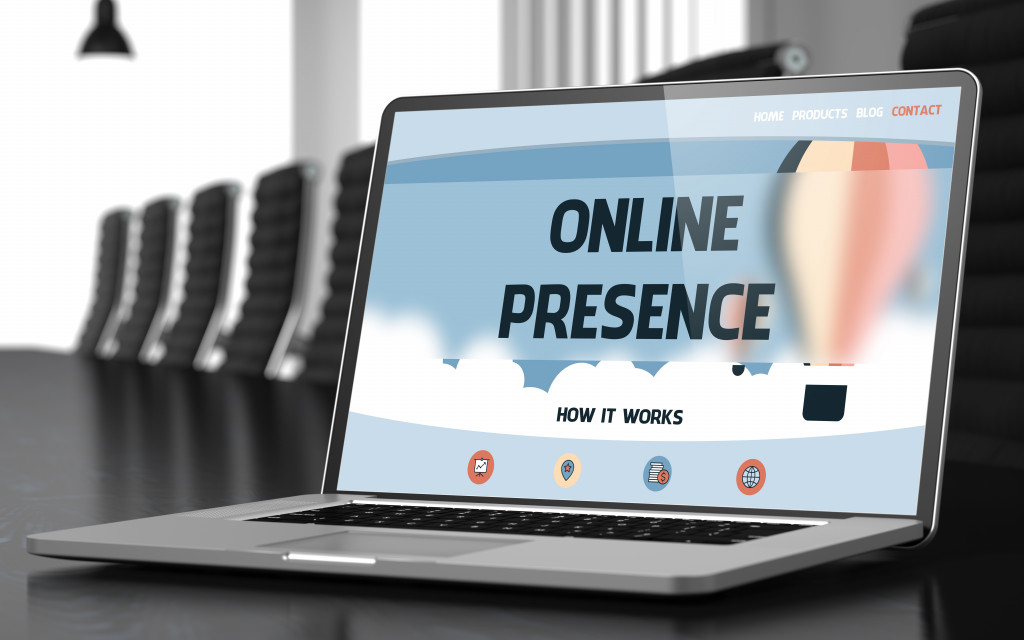 The advantage of having a physical store is usually its ability to attract foot traffic. Passersby who are curious about your store will help you gain attention. However, it is still possible to create passive marketing without the presence of a store. This is where modern technology and the internet come in.
As of 2018, roughly 27 billion dollars has been spent on social media ads in the United States alone. Digital marketing is the hottest new trend in the business world. It is a low-cost way of promoting your products to a market and is proven to be significantly more effective. As a small business, this is one way you can tap into the local market without having to spend so much. Investing in good and strategic social media management and advertising is all you need to get your brand across.
In fact, you can actually market faster with an online community because people spend hours of their time online. This method starts with just creating a few social pages and posting some pictures of your product. Friends and family can even help you by sharing your content with others and further expanding your popularity. This will allow you to gain more potential customers while you work from home.
Proper storage and workspace is key
Even if you decide against having a physical store, it is, however, important that you have a designated work location and storage. Whether you are selling trinkets or baked goods, all items for your business must be stored properly to maintain its quality. You also want to avoid mixing it with items that you use at home. Creating boundaries is important in work and business.
Storage areas don't have to be warehouses. It can be a simple room where everything is neatly organized and audited. This helps keep track of incoming and outgoing items as well. Regularly keep the area clean to avoid any pests or dust from accumulating.
Once the business has been going strong, then you can consider getting your own location. A steady stream of orders and deliveries means increased production, and that sets you up for a good start when creating a physical store. This location could also be just your separate work and storage area if your home has become too crowded. With this, you already have enough capital that the expenses would be negligible and a secure audience.