As a business owner, you know that you need to reach your target market to be successful. And with so many marketing channels available today, it can be challenging to know which ones are the best for your business.
But don't worry — we're here to help! This article will discuss seven of the most popular types of digital marketing and how you can use them to reach your target market.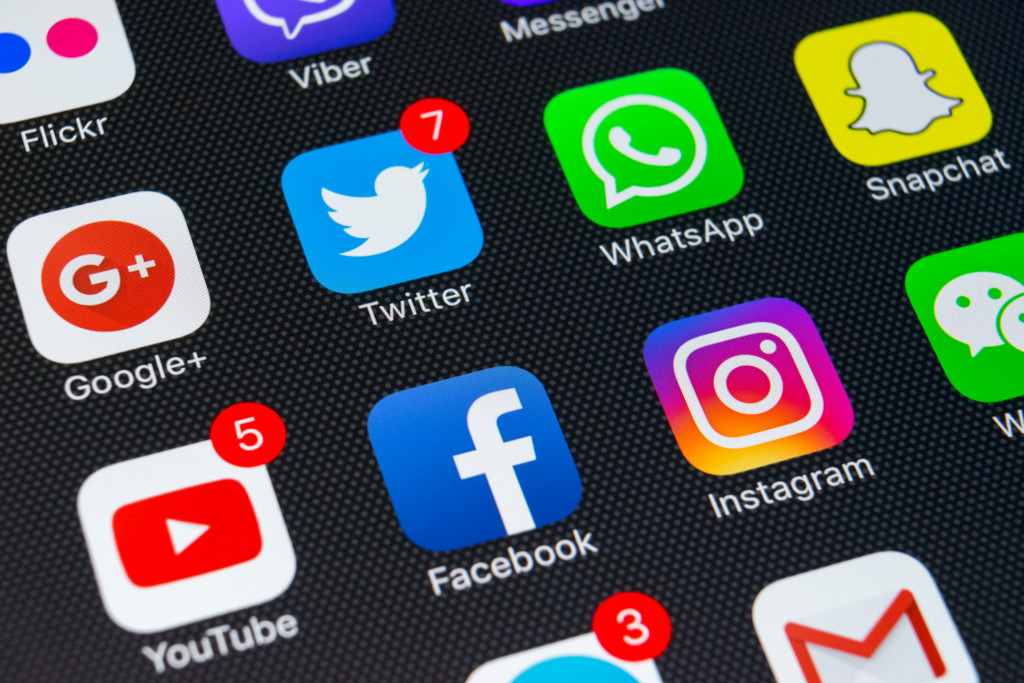 Video Marketing
Video marketing is a great way to connect with your audience and promote your business. It can involve creating and sharing video content, running video ads, or sponsoring videos. When done correctly, video marketing can be an incredibly effective way to reach your target market. But before you dive in, it's essential to understand the different types of videos and how they can be used to achieve your marketing goals.
Mobile users are more likely to watch videos on their mobile devices than desktop users. Mobile video consumption has grown by 100% every year for the past three years. And with over half of all video content being watched on mobile devices, it's clear that this is a trend that businesses need to be aware of. Hence, it will also help if you have your brand's mobile app and have built-in smartphone video player support in it.
Search Engine Optimization (SEO)
If you want people to find your business when they search online, you need to make sure your website is optimized for search engines. This process is called search engine optimization (SEO), and there are several techniques to improve your ranking in search results.
Some of the most effective SEO techniques include keyword research, creating high-quality content, mobile-friendly design, and building backlinks. For example, if you want to rank for the keyword "digital marketing," you'll need to ensure your website includes that keyword in its content, title, and meta tags.
Search Engine Marketing (SEM)
Search engine marketing (SEM) is similar to SEO, but it also includes the use of paid advertising to get your website seen by more people. With SEM, you can bid on keywords that you want your website to show up for in search results. The higher you bid, the more likely your website will appear in the results.
You can also use SEM to run ads on search engines. These are called "search engine ads," They appear at the top of the search results, above the organic listings. When someone clicks on your ad, they will be taken to your website.
Social Media Marketing (SMM)
As the name suggests, social media marketing (SMM) involves using social media platforms to promote your business. This can include creating and sharing content, running ads, or sponsoring posts. You can use several social media platforms for your business, but some of the most popular ones include Facebook, Twitter, LinkedIn, and Instagram.
Pay-Per-Click Advertising (PPC)
PPC is a type of online advertising where you pay to have your ad shown on a website or search engine results page. When someone clicks on your ad, you will pay your bid amount. This is a great way to get your website seen by more people, and it can be very effective in driving traffic to your site.
Content Marketing
Content marketing is all about creating and sharing valuable content that will help you attract and engage your target audience. This can include blog posts, infographics, ebooks, and more. Around 48% of companies leveraging content marketing have a blog on their website. The goal of content marketing is to build trust and relationships with your audience so that they will eventually become customers.
Here are a few tips for creating compelling content marketing:
Make sure your content is valuable and helpful.
Write exciting and engaging headlines.
Use images and videos to break up your text and make your content appealing.
Optimize your content for search engines.
Share your content on social media.
Email Marketing
Email marketing is a great way to stay in touch with your customers and prospects. There are 4 billion daily email users, and the number is expected to reach 4.6 by 2025. You can send out updates about your products or services, special offers, and other important information with email marketing. You can also use email marketing to build relationships with your subscribers and convert them into customers.
To get started with email marketing, you'll need to build a list of subscribers. You can do this by having people sign up for your newsletter or providing an opt-in form on your website. Once you have a list of subscribers, you can start sending out emails.
These are just a few of the most popular types of digital marketing. As you can see, there are many ways to reach your target market online. And with so many options available, you can tailor your marketing strategy to fit your specific business goals.