Here is the thing: when offices started to close down in the middle of the pandemic last year, some of them decided that it was the last time they'll ever have a traditional office space. For many of these businesses, a work-from-home setup is all they have in the future. And then, here comes the challenges of working from home. The virtual office is okay at first. Then the problems start to crop up—slow internet connections, audio problems, misunderstandings, distractions, and lack of collaborations.
These are not the only issues that crop up when working from home, but you get the point, right? It is not sustainable in the long run. Companies have to find a way to integrate the traditional office setup with virtual office spaces. In short, a hybrid of some sort.
Now that businesses are starting to reopen and calling their employees back to the offices, it begs the question: should you do the same? You swore last year that the traditional office space is no more for you. Should you try it again? While you can put in place safety measures to ensure that no virus outbreaks will happen, you know your company cannot afford the cost of sanitizing and disinfecting the areas regularly. Not to mention, you don't ever want to pay rent again as you realize the overhead costs of maintaining the office are too much for your business' profit-generating abilities.
Fortunately, you have plenty of options if you want to start meeting your employees face-to-face again. Who said that you need a traditional office setup for that? What you need is simply an area where you can gather, collaborate, and brainstorm. Here are your options:
Co-working Spaces
They all thought shared working spaces were a thing of the past when the pandemic wreaked havoc last year. True enough, many of them had to close down temporarily (and some permanently) because these areas are not safe enough for a virus that looks for hosts. And yet, these shared office spaces might be the best option for small businesses that need a remote office for their operations. A company can cover the expenses of renting the co-working space for its employees. It can be done on a scheduled basis to reduce the risk of transmission.
Besides, now that most people in the United States are vaccinated against COVID-19, people can begin spending time indoors again without fear of contracting the virus. They can also share this space with other work-from-home employees. The idea is that businesses won't have to pay for the overhead expenses and costs of maintaining, sanitizing, and disinfecting the said areas.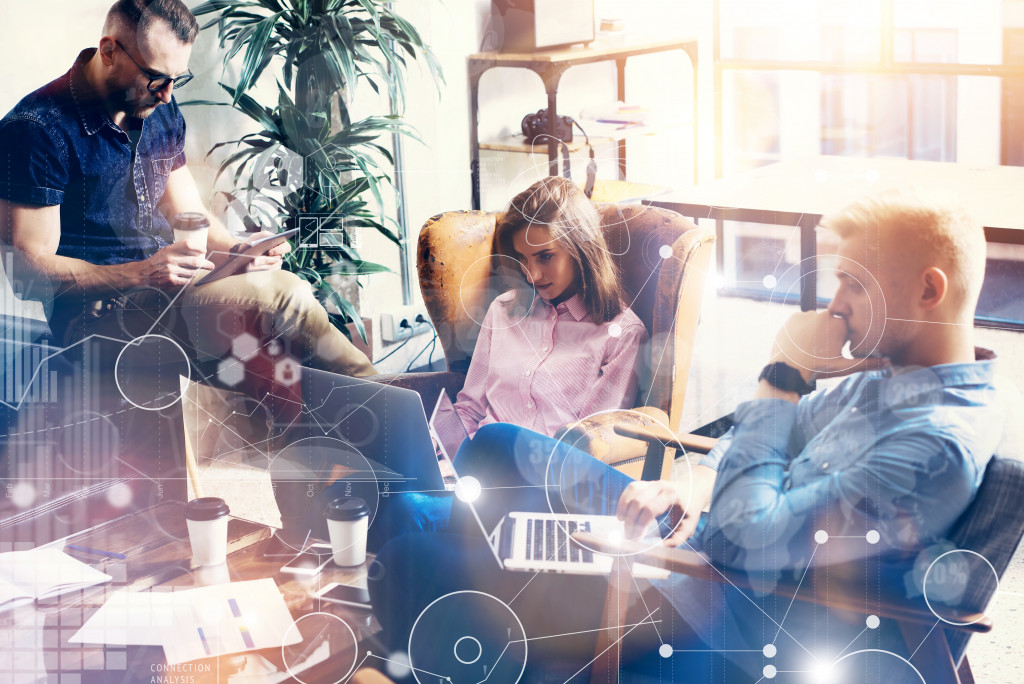 Virtual Office
A virtual office can be anywhere. But those who don't want to spend any more time in the house can have an actual physical area for around $105 a month. The package will include an address that can receive business mails and general mail handling services. It will also include using a co-working space, although no one is required to use it every time. It guarantees flexibility because workers can come and go as they please. Most of these areas have complete amenities—wireless internet, unlimited coffee, and the like.
It's a better place compared to coffee shops where some workers tend to work today. Businesses that will 100% operate from homes need a business address for privacy. These virtual offices were already great options before the pandemic. Today, they are essential.
Private Meeting Rooms
At some point, Trello, Slack, Zoom, and Skype will not compensate anymore for the collaborative energies your company has to spend. Coworkers have to meet face-to-face and brainstorm on ideas, company policies, and marketing strategies. They have to talk about taxes, income statements, and sales projections. The internet is a wonderful space, but it is will never be better than face-to-face interactions.
Fortunately, you can rent private meeting rooms for an hour or two. You can hold client meetings, team meetings, events, and more there. These rooms can be rented for an hour, half a day, or a full day. You don't even have to worry about the amenities available in these rooms because they usually have all you need—smart technology, projectors, audio systems, etc. They have big tables and comfortable chairs that are perfect for those long meetings you all dread.
Meetings are essential to the success of a business. Although the work-from-home setup worked for a few months, this was never sustainable as people are naturally social beings. They need to see faces and hear voices in person. They need to argue about ideas face-to-face. These make the office dynamic beautiful, challenging, collaborative, and successful.