Last year, home prices in the U.K. rose due to the increased demand, low mortgage rates, and the stamp duty holiday. This was contrary to what the Bank of England had warned in May 2020, which was that home prices might decline by 16% because of the pandemic.
The economic impact of COVID-19 didn't stop many people from buying new houses. It was unsurprising because the remote work setup urged the affected homeowners to look for bigger spaces.
In August 2020, the average home price in the U.K. was £264,000, which was £25,000 higher than the same period in the year prior. It made paying a mortgage significantly more expensive than paying rent. Tenants spent £71 less on average compared to homeowners paying mortgage monthly.
But of course, the benefits of homeownership are more irresistible than the perks of renting. As such, you might be wondering if you should buy a home now or wait until next year.
Before making a decision, here are the factors worth considering:
1. The Current Average Home Prices
If you want to buy a house in London, the average price as of August 2021 is £525,893. It was the highest on record, according to the Office for National Statistics (ONS). Indeed, it was a high jump from July's average of £498,083.
But even if the houses in London are expensive, it continues to be the region with the lowest annual growth since the last nine months. Hence, the massive increase in average prices in August indicated that London "turned a corner." Property expert Lucy Pendleton said she's expecting the London market to now "mount a charge."
To give you a clearer idea of how the average price came to be, here's a breakdown of average prices by property type:
Detached: £1,050,152
Semi-detached: £663,688
Terraced: £569,780
Flat/maisonette: £444,654
2. The Forecasts for 2022
Forecasts suggest that a new wave of demand for new spaces will occur between 2022 and 2024. It would potentially drive up the prices of houses again. So if you're looking for a sign to buy a house now, consider this one.
The "race for space" will not subside anytime soon because some companies in the U.K. will continue the flexible and remote working setup. As such, the people who didn't buy a home during the stamp duty holiday may do so next year.
As a result, home prices may grow by 3.5% in 2022, 3% in 2023, and 2.5% in 2024. Prices will reach a peak before they go down again, so buy a house now unless you're willing to wait until 2024.
3. Mortgage Rates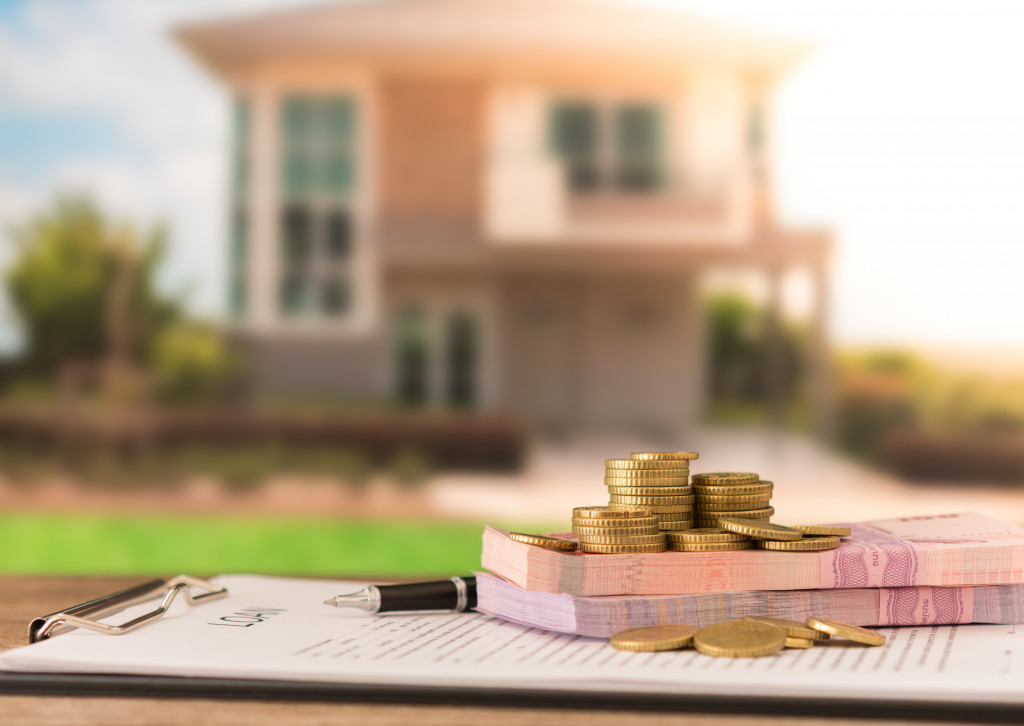 Another reason it can be difficult to decide when to buy a home is mortgage rates. After all, taking out a loan is a bit of a gamble, especially if it's a fixed-rate mortgage. Since forecasts see home prices declining in 2024, you'd be at a disadvantage if your fixed-rate mortgage charges an interest higher than the average rates.
Mortgage rates may be affordable today, but they could rise later this year. That would make borrowing money more difficult, as lenders tend to impose more restrictions during a surge. To ensure that you'd get the best loan terms, find an experienced mortgage broker. They'll match you up with a lender that can offer you the terms fit for your situation.
In addition, a mortgage broker can waive some extra fees involved in getting a home loan, such as appraisal fees, application fees, and origination fees. They may even get you special rates from a lender. For those reasons, hiring a mortgage broker is one of the best ways to reduce costs if you'd buy a home today.
4. Traditional Trends in the Housing Market
Traditionally, spring is the best time to buy a house in the U.K. The supply of housing often swells during that season. Also, people have a common habit of finishing big projects before the summer holidays. This makes the housing market the busiest in spring.
But if you badly need the new space now, you don't have to wait until March before buying. You're buying a house to make your life easier, not predicting if it's going to increase your wealth or not. Besides, whether you buy a house in spring or winter, a house will always be a liability anyway.
Mortgage payments are an expense. Utilities are an expense. The overall upkeep of a house is an expense. Even if you profit from selling your home in the future, it won't change the fact that homeownership uses up your savings and resources.
Therefore, buy a house whenever you feel like the time is right. Consider the different factors only if you're buying to invest, like the case with a vacation house or rental property. But of course, even if the decision should come from you, consulting experts won't hurt.