Outsourcing has become a common business practice in recent years. Businesses have found that outsourcing certain tasks can be more cost-effective and efficient than having employees do those tasks in-house. But not all tasks are good candidates for outsourcing, and not all contractors are created equal. So how do you go about outsourcing work successfully? Read on for tips.
Identifying Tasks to Outsource
When deciding which tasks to outsource, you first need to consider what is best for your business. Some factors to consider include the following:
What are your business goals and objectives?
What are your core competencies?
What are your strengths and weaknesses?
What can be outsourced without compromising quality or performance?
As a business, it is crucial for you to focus on your primary services using your core competencies and strengths. Tasks that are necessary for achieving your goals and objectives but are not your strength are best outsourced. You must hire professionals who have the capability to do a better job. By outsourcing, you can afford to get the part-time services of highly-skilled people that you may not be able to afford to hire as full-time staff.
Other tasks that can be outsourced are those that are time-consuming but not necessarily complex. Tasks that can be easily learned and done by someone with no prior experience in your business are good choices.
Digital Marketing
Digital marketing is needed by any business nowadays. It is also a highly specialized field. You will need the services of a team of experts to be able to do it well. The most effective digital marketing strategies require the use of various tools and software to design, set up and maintain your website around the clock, provide it with continuing search engine optimization (SEO), and support it with social media marketing and other online marketing strategies.
A single in-house employee may not have the time or knowledge to do all these effectively. Hiring an entire digital marketing department will be very expensive. Also, you will have to purchase a lot of equipment that needs regular upgrading to keep up with the latest technology. It is more practical to outsource digital marketing services.
Server Maintenance and Cybersecurity
Most businesses now have all their data in servers on the cloud. These need regular maintenance and updates to keep them running smoothly. It is also important to have adequate cybersecurity measures in place to protect your data from cyber-attacks. Any data breach will not only potentially cost you your customers and reputation. It can also result in steep fines and costly lawsuits.
Server maintenance and cybersecurity are tasks that are best done by IT professionals. You can either hire an in-house IT staff or outsource these services.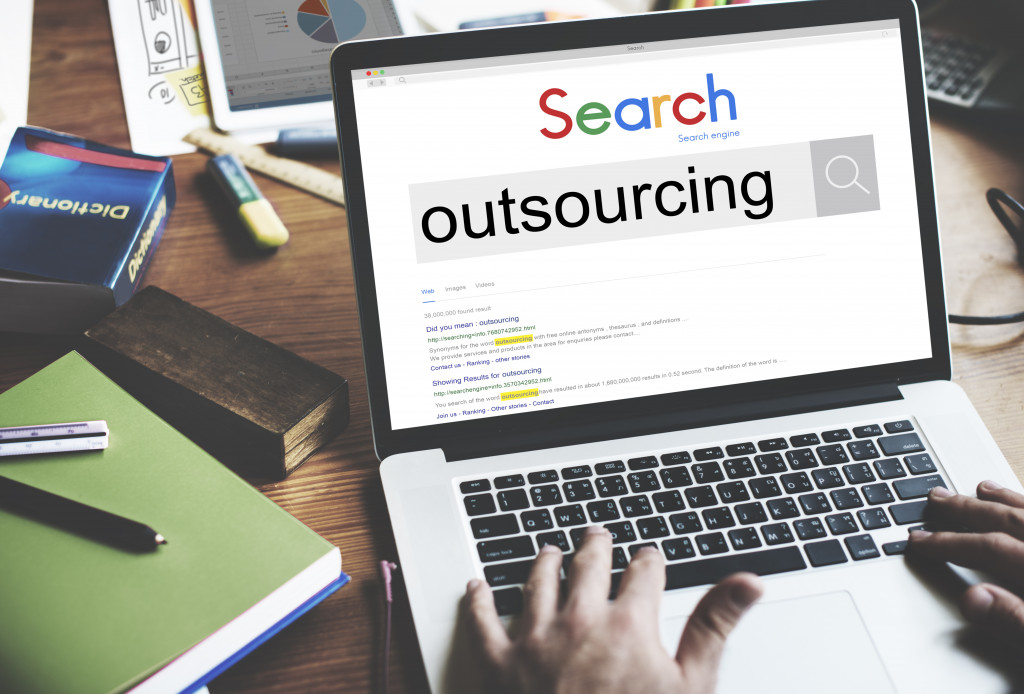 Accounting, Bookkeeping, and Payroll
Keeping up with bookkeeping, accounting, and payroll can be very time-consuming. This is especially true for businesses with a lot of transactions. It can also be quite complicated and requires special skills and knowledge.
To save time and money, many businesses outsource these services to accountants or bookkeeping firms. These firms usually have employees who are experts in accounting and bookkeeping. They also have the latest accounting software to make the task easier and more accurate.
Customer Service
Customer service is a critical function in any business. It is also one of the most commonly outsourced tasks. This is because it can be very expensive to set up and maintain a customer service department. Among the customer service tasks that can be outsourced are:
Appointment setting
Help desk and technical support
Complaints and returns processing
It is vital for you to closely coordinate with your contractor so that you are on the same page about your customer service style and standards.
Finding the Right Contractors
Once you have a good understanding of what tasks can be outsourced, you can begin to look for contractors who can do each type of work. Not all contractors are created equal, so it's important to do your research and find one that is a good fit for your business. Here are some factors to consider:
The contractor's experience and expertise
The quality of the work
The cost of the services
The contractor's availability
The contractor's ability to scale up or down as needed
Once you have considered all of these factors, you can begin to narrow down your options and contact potential contractors. Keep in mind that you can get special tax incentives by working with certain businesses like service-disabled veteran-owned small businesses (SDVOSB). You will be able to concretely thank those who were hurt while serving the country. You can also be sure that the company has undergone a rigorous vetting process.
Outsourcing Work Successfully
Outsourcing certain business tasks can be a great way to save time and money. However, it is important to carefully select the tasks you will outsource and the contractors you work with to ensure that the quality of their work meets your standards. By considering the factors listed above, you should be able to find a contractor who can successfully do the outsourced work for your business.