In today's time, blogging is no longer just an avenue for personal interests and self-promotion. Any good business knows that keeping a website and maintaining it effectively is key to making a mark in the digital world, especially now that most of the economy is thriving online.
If you're not maintaining a website or maximizing the potential marketing opportunities in social media platforms, then you may be costing your business a great deal of publicity. Since many people depend on the internet nowadays, making an online footprint is vital to establishing credibility.
But there is more to creating a website and maintaining it with regular posts — there are marketing strategies you can use to level the playing field with established websites. Strategies such as search engine optimization, content creation, pay-per-click advertising, and other methods can create a harmonized symphony that will lead prospective customers to your website.
It can be a bit overwhelming to wrap your head around all these.
To get you started on maximizing the potential that your website can offer your business, here are a few marketing strategies to help you make your website stand out from the rest:
Search Engine Optimization
The practice of search engine optimization, or SEO for short, allows your website to appear more often in search engine inquiries. Making use of this strategy can get your website more organic visits from prospective customers.
To use SEO effectively, you can utilize content creation and keyword research to enter your blogs into the algorithm that Google, Bing, or other popular search engines that people use. You can also get help from SEO experts while you're learning to ease you into the habit of utilizing this marketing strategy.
Optimizing your website in terms of SEO means that you'll be highlighting authoritative and relevant information for your users and creating content for them accordingly. Doing so will make your website more visible among the thousands of websites on the internet.
Content Marketing
To put it simply, content marketing is the act of creating engaging and relevant content that can attract potential customers to your website. It is often targeted to a specific audience and hinged on the value they may take from your content.
Content marketing can be infographics, web pages, videos, articles, books, or even podcasts. Creating content is mostly done to inform, persuade, or make a statement, but it can also be for advertising. Content can be anything you want it to be. It all depends on the way you create it and who you're creating it for.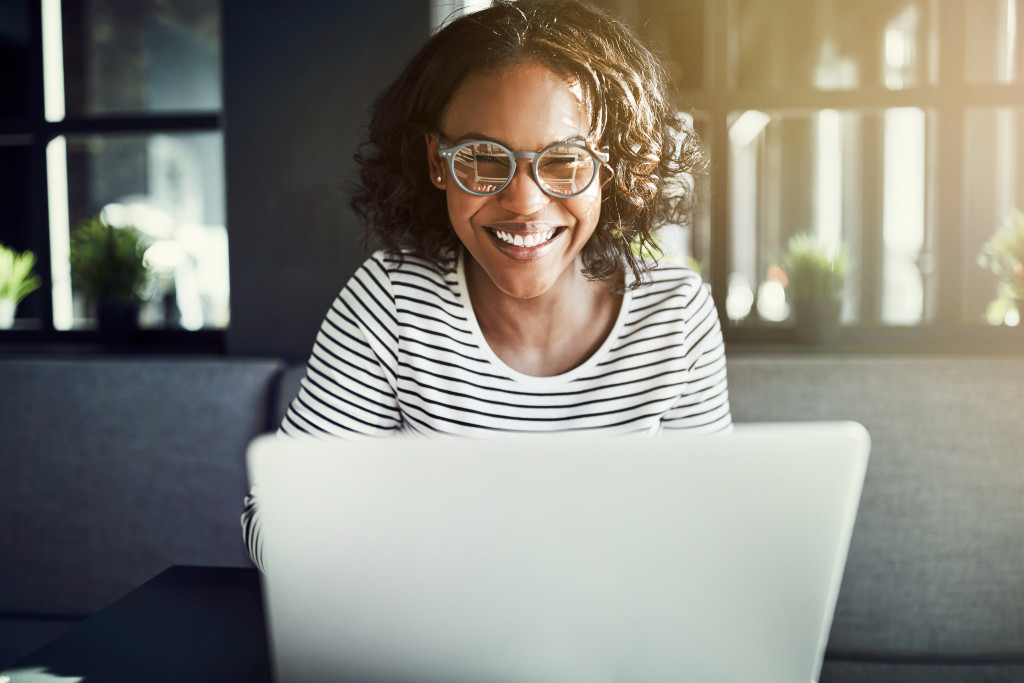 Pay-per-click Advertising
Pay-per-click (PPC) advertising is used to drive traffic and garner views, increase sales, generate leads, and improve your online visibility. Essentially, by using PPC ads, you'll be paying a fee each time your ads are clicked. It's sort of like buying visits instead of waiting on organic traffic.
PPC advertising is one of the most common ways to market a website online. It functions through ad placements created by search engines' sponsored links, which appear at the topmost part when you create searches. Advertisers who want to make use of PPC ads often bid on these ad placements.
Creating a Perfect Three-part Harmony
Oftentimes, the key to having a successful blog is knowing how to juggle all these strategies. For instance, by creating articles that utilize SEO-targeted keywords and then placing them on PPC ads, you'll have a web page that makes use of three tried and tested marketing strategies.
Not only will it give your website much-needed traffic, but it can also give you more visibility to potential customers. A bonus to effectively utilizing these strategies is having people organically come to your website in the future because of the value they get from your content.
Once you get the hang of making great content and actively practicing SEO tactics, you can now move on to more expert marketing strategies like paid content and media campaigns. If you wanted, you could learn about everything there is to know about marketing online as well. There are a lot of free lessons and tutorials online if you know where to look.
These three strategies are only the basic foundations of any blogger or business owner who wants to maximize the online communities. So you have to make sure that you know and utilize all these to make your website stand out from all the rest.